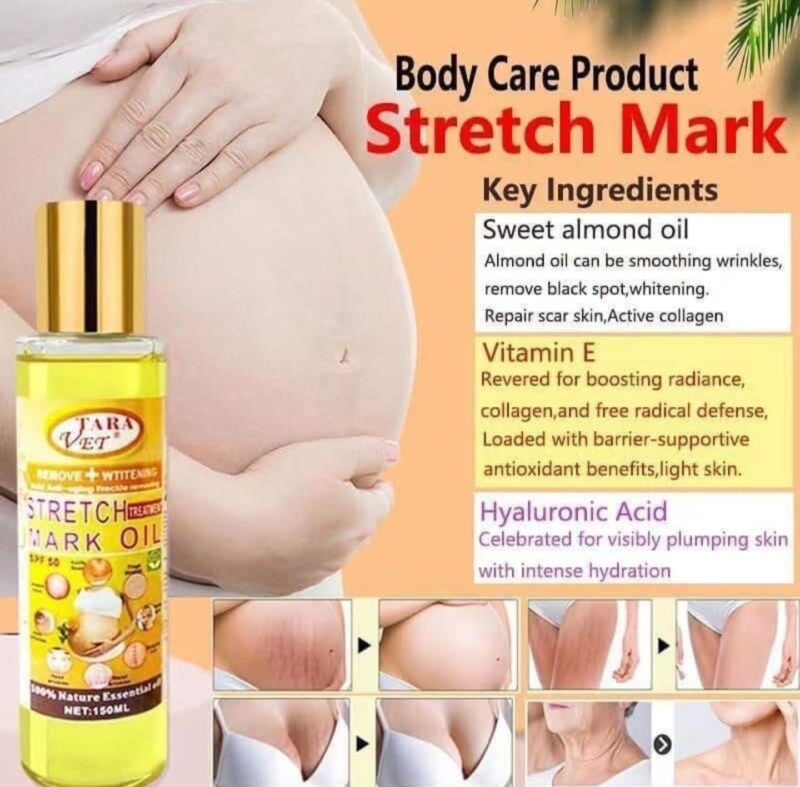 Tara Vet Stretch Mark Treatment Oil SPF50
£15.00
Tara Vet Stretch Mark Oil effectively and gradually fades stretch marks and restores skin back to its normal conditions. Made with 100% Nature Essential Oil
Benefits
removes stretch marks
whitening & glows
removes black spots
repair scar skin
anti-aging
active collagen
marks treatment
moisturizing
4 in stock
Description
The main components of almond oil are oleic acid and linoleic acid. The total content of oleic acid and linoleic acid in almond oil is 95%.In addition, it also contains vitamin E, mainly tocopherol A and tocooherol G. Therefore, the oil not only has good antioxidant stability.
Active repair – almond oil contains protein, a variety of minerals. Any wrinkles including canthus lines, stretch mark can be massaged with almond oil, can play a role in smoothing wrinkles, blackspot, soothe and resist allergy because almond oil is so mild, even babies ca use it.
Ingredients
Almond oil, vitamin E, Glutathione.
How to use – Apply proper amount to the face, back ad other parts. Gently massage to allow the skin to absorb, cooperate with massage, the scrapping method is more effective.