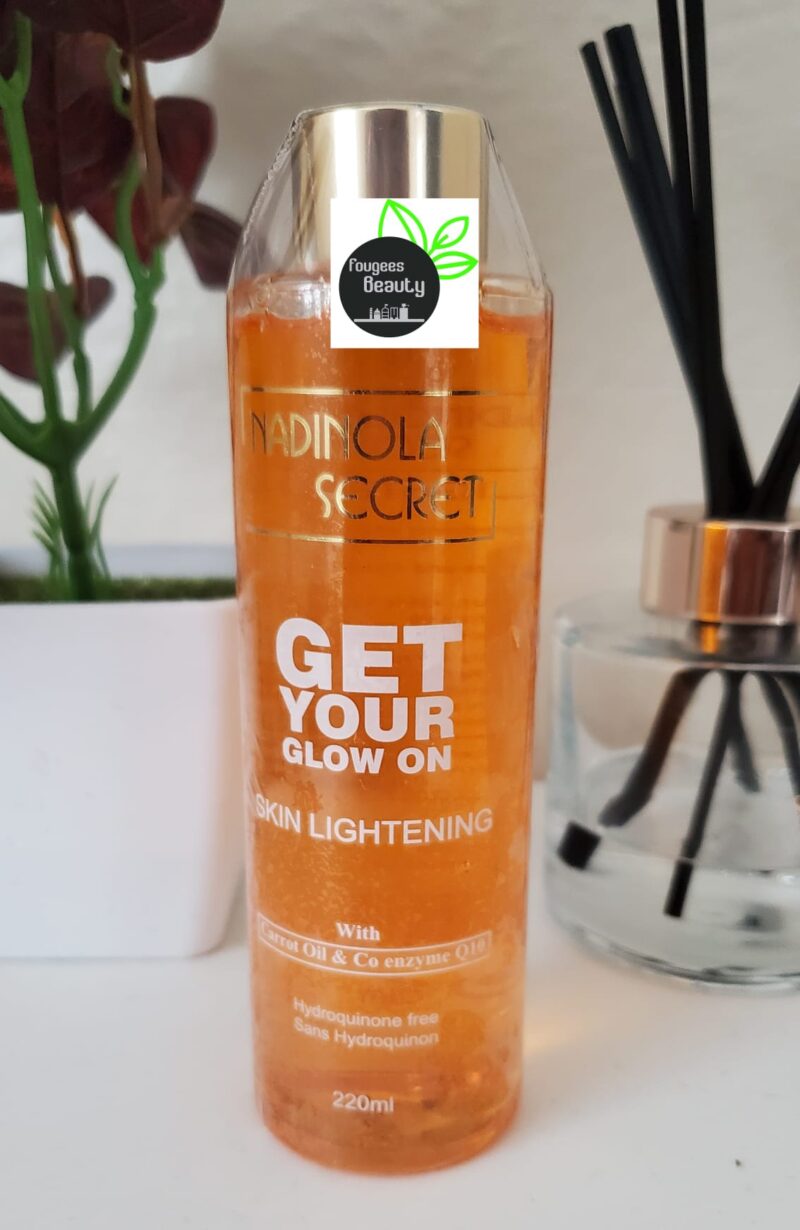 Description
Skin lightening oil, its vegetal ingredients added to the pure glycerin, deeply moisturize and make the skin more supple. It gives a luminous, clear and smooth complexion to the skin, really improve acne, small spots and scars.
Nadinola Secret oil is the best gives a supple and glowing effect. with this oil your skin is safe from been dry and chappy.
Directions
Gently apply ample amount of Nadinola secret lightening Carrot oil and Q10 into the skin to enhance penetration to achieve a smooth and even glow. Apply morning and evening.