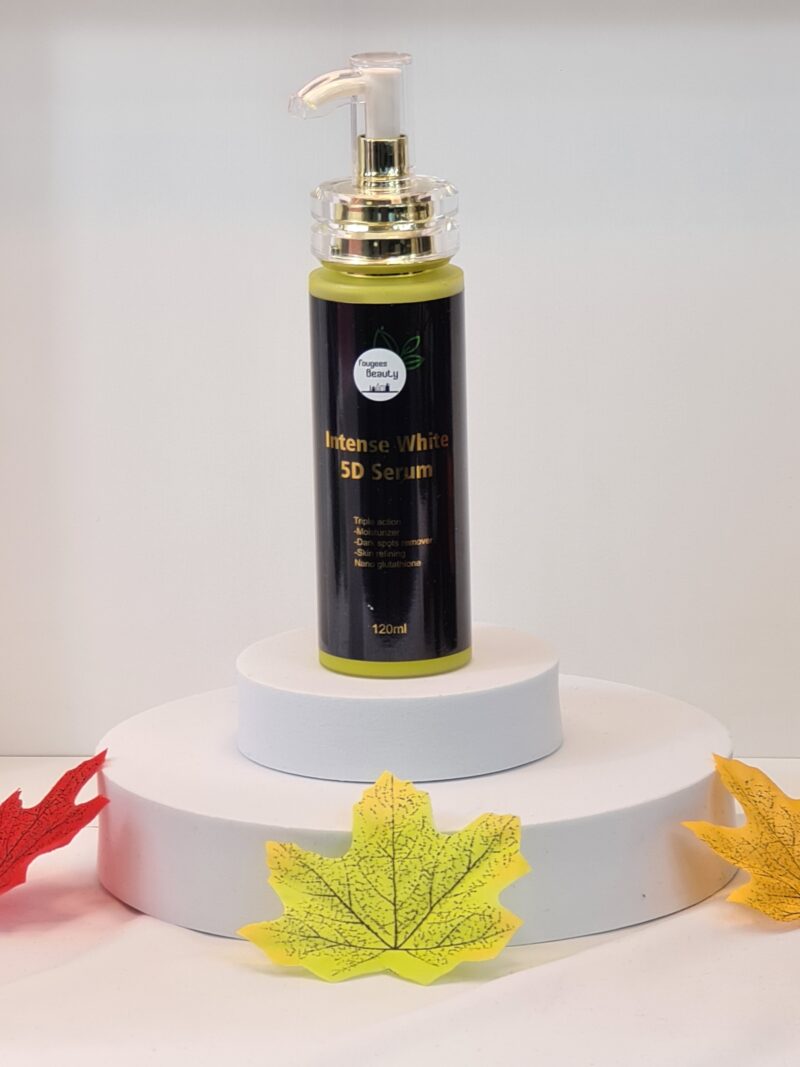 Description
Intense White 5D Serum (120ml)
5 days whitening booster is a complexion clarifying milk serum that removes and fades out stubborn dark spots, acne scars, sun spots and blemishes. It is a fast acting mik serum that helps restore a clearer and more radiant even-toned complexion while also smoothing out dry skin.
5 days whitening serum: Contains vitamin C. Contains clarify milk serum to remove skin blemishes. It's fast acting milk serum that helps restore the body nutrients. It helps the body achieve a clearer radiant & even toned complexion. It smooths out dry skin.
Usage
Gently mix with your lotion or face cream and apply over face & neck after cleansing and toning using hands.