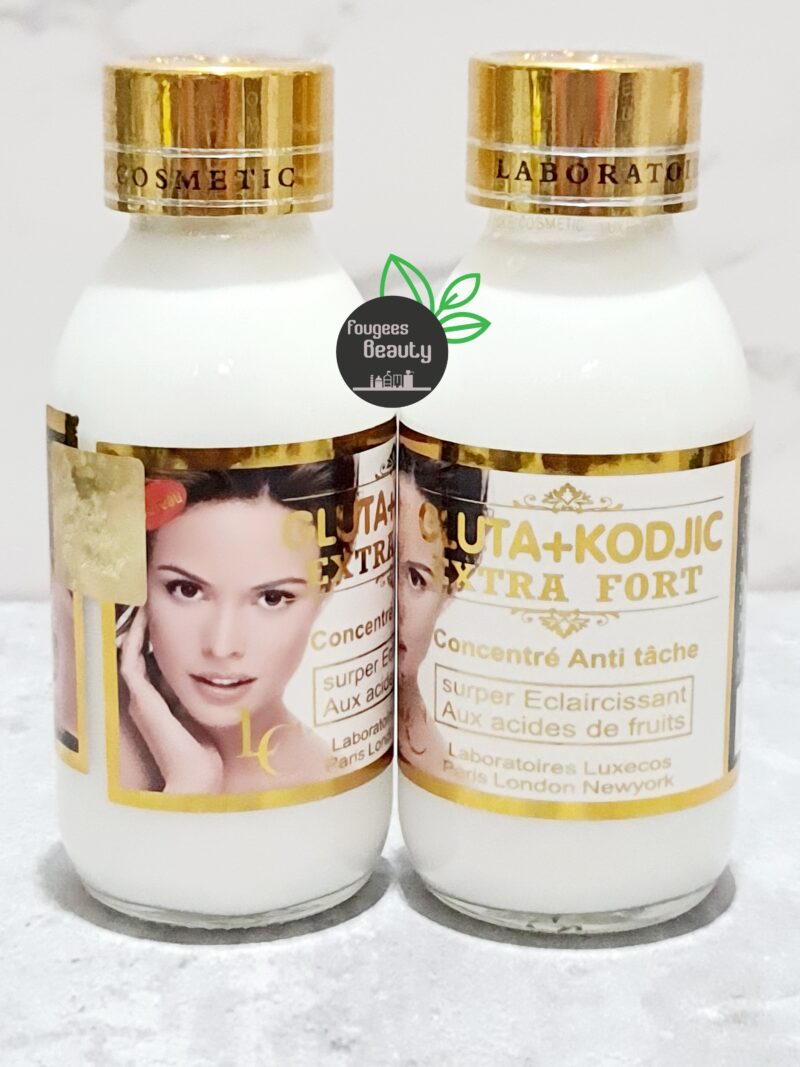 Gluta+Kojic Extra Fort Concentrate Serum with Fruit Acids
£12.00
Super lightening with fruit acids, anti-stain concentrate. Contains glutathione, collagen, kojic acid, essential oil.
Naturally lightens the skin by eliminating dark spots, scars, red spots, stretch marks. It will give you a clear, soft, rejuvenating and uniform complexion.
Brightens the skin very quickly and naturally while eliminating black spots, scars, freckles, stretch marks and gives you a clear, soft and even complexion.
Apply directly to the parts that are difficult to treat or mix in your cleansing milk.
Ingredients: Kojic Acid, Glutathione, Collagen, Essential Oils, Vitamins A and E.
3 in stock