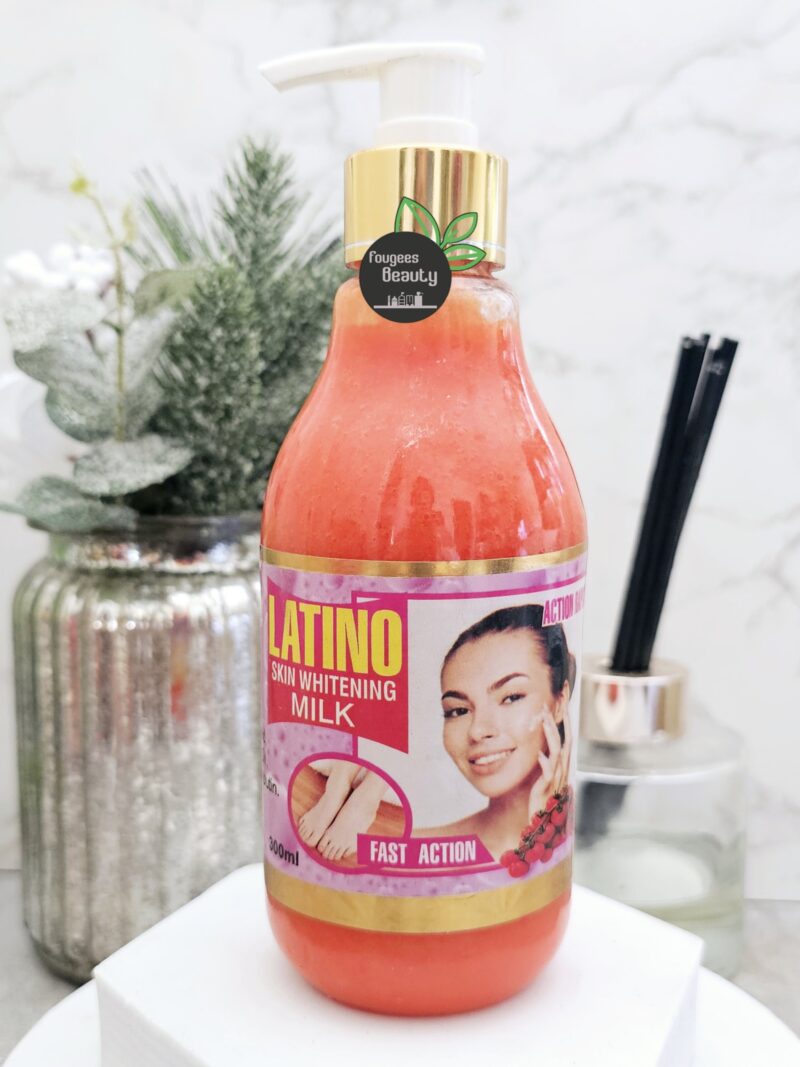 Description
Latino Skin Whitening Milk Fast Action Super Whitening Milk.
Latino Whitening Milk lightens the skin by fading away dark spots and lightening away the dull skin that are made of dead skin cells. The UV Sunscreen agent guards your skin against the sun's harmful rays and prevents further darkening of skin blemishes.
Essential Strong.
Triple Action 100% satisfaction.
Add into the lotion for the creamy whitish look you've always desired.
Works perfect for dark knuckles lightening/maintenance.
Great for age marks.
It is time to explore flawless skin with this set
Get the luminous flawless mixed race skin tone you've always desired with this Powerful Fast Action combination