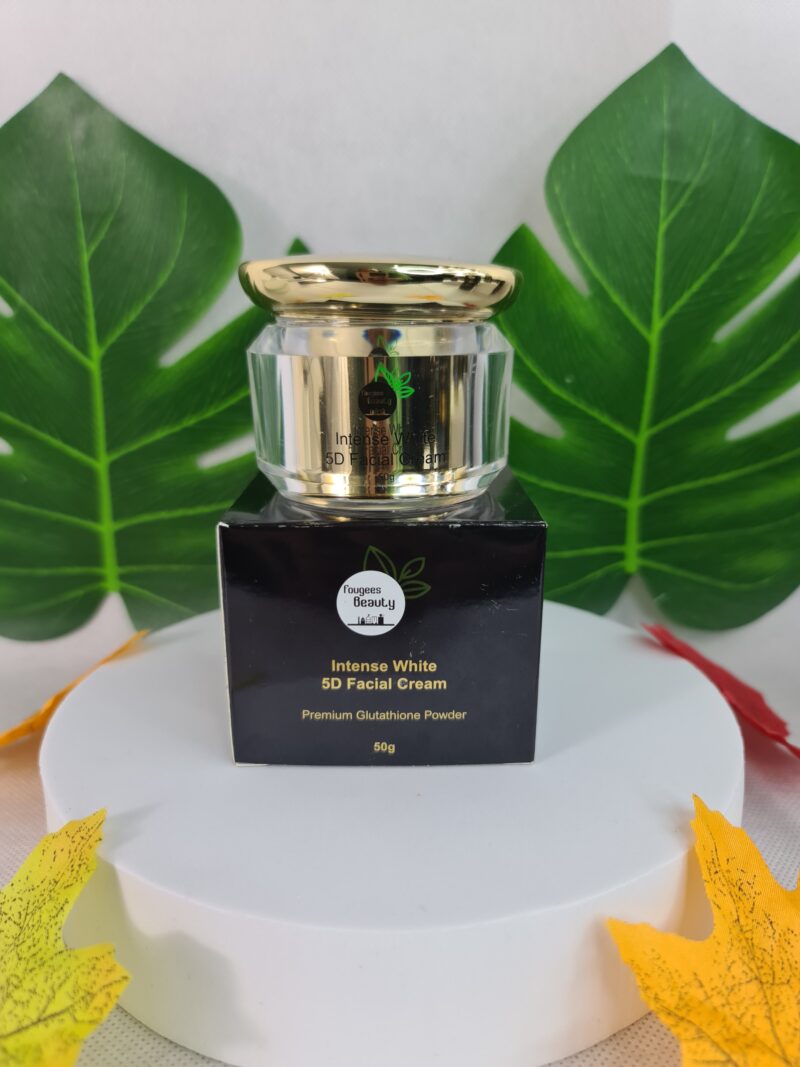 Intense White 5D Facial Cream
£20.00
With glutathione, avocado oil, collagen and vitamin C&E. It does not only whites the skin, the set is also recommended for damaged skin, stretch marks and sunburns.

– Triple action
– Moisturizer
– Dark Spots Remover
– Skin refining
– Nano glutathione
In stock
Description
Intense White 5D Facial Cream – Made with Premium Glutathione Powder(50g)
This exfoliating cream (day and night) for the face protects you against the sun. It is also Anti dark circles, anti dark circles and anti burns. It rejuvenates and removes all signs of aging and gets rid of dead skin that weighs down and aging the face. Very recommended to use it with Intense White 5D lightening exfoliating soap.
Directions : After washing your face with our Intense White 5D soap, apply the exfoliating cream on your face twice a day. Gently massage it till the cream has completely absorbed into your skin.
Ingredients : Glutathione,Collagen,VitaminC&E,Glycerin,Water,Acid,Kojic, Alcohol,Alpha Arbutin, Hydrogenated Palm Oil