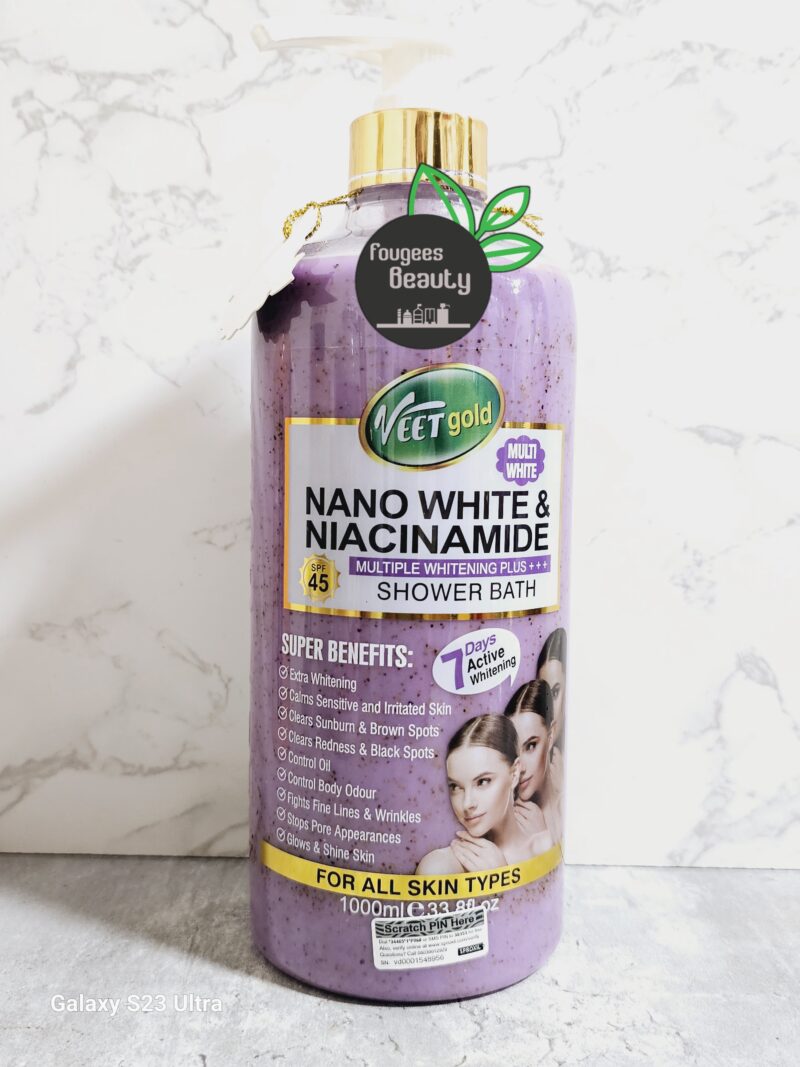 Veetgold Nano White & Niacinamide Shower Bath
£20.00
Multiple Whitening Plus +++ with SPF45. This is a 7 days active whitening shower cream.
Benefits
Extra whitening
Calms sensitive and irritated skin
Clears sunburn & brown spots
Clears redness & black spots
Control oil
Control body odour
Fights fine lines & wrinkles
Stops pore appearances
Glows & shine skin
For all skin types
Net 1000ml
2 in stock
Description
With uplifting blast of nano white & niacinamide, this unique formula cleans body breakouts, develop to rinse clean, leaving skin feeling hydrated without a filmy residue.
Moisturizing – Clean Rinsing – Rich Lather: Leaves skin feeling nourished, soft and silky.
How to use: Take appropriate amount of this product on your palm (or on your sponge) apply it all over your body and try to massage your body with it gently in order to make it produce rich foam, then please rinse your body with water.
Check other pictures for ingredient list.