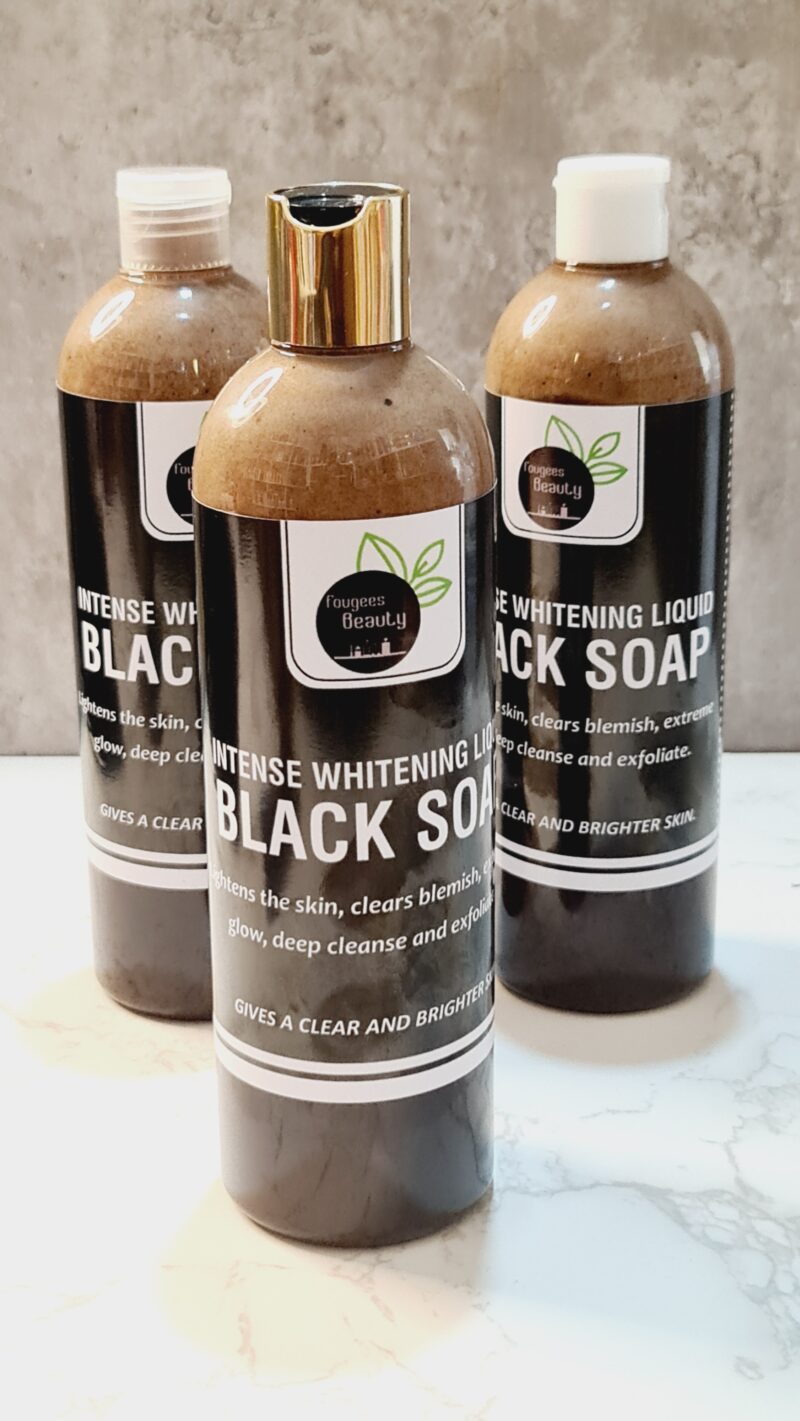 Intense Whitening Liquid Black Soap
₦8,750.36
Gives a clear and brighter skin.
BENEFITS
-Smoothens the skin
-Brightens and evens the skin tone
-Clears/fades dark spots
-Exfoliates removing dead skin
-Removes redness and green veins
-Restores damaged skin from bleaching and sunburn
-Alleviates Bad body odour
-Deep cleansing and much more…
Net 500ml
4 in stock
Description
Intense Whitening Liquid Black Soap is not your ordinary black soap. This special black soap will not only BRIGHTEN your skin it will give your skin a healthy GLOW, but it will also make it more even by fading all dark spots/marks, blemishes, scars, patches & acne due to the active ingredients it contains. It will give you flawless beautiful CLEAR skin, you will no longer feel insecure with your skin. The coffee grind helps it to exfoliate the skin.
HOW TO USE
Lather soap and apply on the face and body in a circular motion preferably using exfoliating gloves or sponge for deeper cleansing, leave soap on for 5 to 10 minutes on skin before washing off so it can penetrate properly.
Shake very well before use
Ingredients
Ghana Black Soap, Allantoin, Mulberry Extract, Moringa, Neem, Oryza Sativa, Kojic Acid, Aloe Vera, Vitamin E, Coffee Grinds.
SUITABLE FOR PREGNANT AND BREASTFEEDING WOMEN