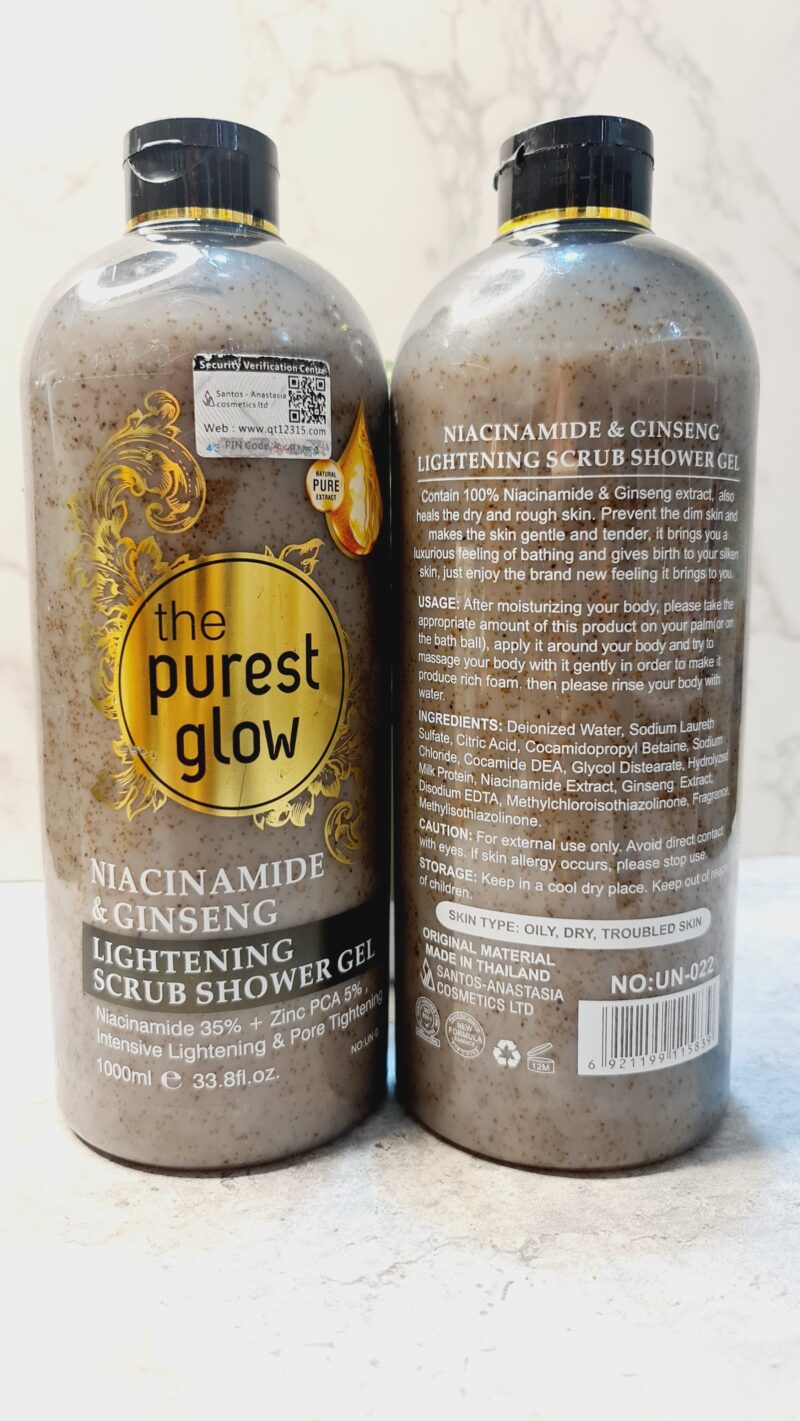 The Purest Glow Niacinamide & Ginseng Lightening Scrub Shower Gel
28.29$
It contains 100% Niacinamide & Ginseng extract, also heals the dry and rough skin. Prevent the dim skin and makes the skin gentle and tender, it brings birth to your silken skin, just enjoy the brand new feeling it brings to you.
Niacinamide 35% + Zinc PCA 5%
Intensive Lightening & Pore Tightening
2 in stock
Description
Pure Glow Maximum Strength Lightening Beauty Milk is a rich lightweight lotion specially formulated to maximally hydrate and maximally lighten the skin, improve skin's texture, and tone reviving dry, dehydrated skin. This advance treatment line is for long term users only, who have stubborn skin to lighten.
Pure Glow Lightening Beauty Milk is formulated with Macadamia Oil, a long-valued ingredient by Hawaiians for the ability to moisturize the skin, and Curcumin Extract of turmeric, a component native to India clinically proven to fight against all types of skin pigmentation, such as; acne, age spots, scars, stretch marks and sun patches Apply Pure Glow Maximum Strength Lightening Beauty Milk evenly onto your body, once or twice a day on skin.
Direction For Use – After moisturizing your body, please take the appropriate amount of this product on your palm (or on the bath ball), apply it around your body and try to massage your body with gently in order to make it produce rich foam then please rinse your body with water.
Skin type – oily, dry, troubled skin.
Warning
For external use only. Avoid contact with eyes and lips. If irritation occurs, discontinue use. Do not use on children under 12 years old. Keep in a cool and dry place.