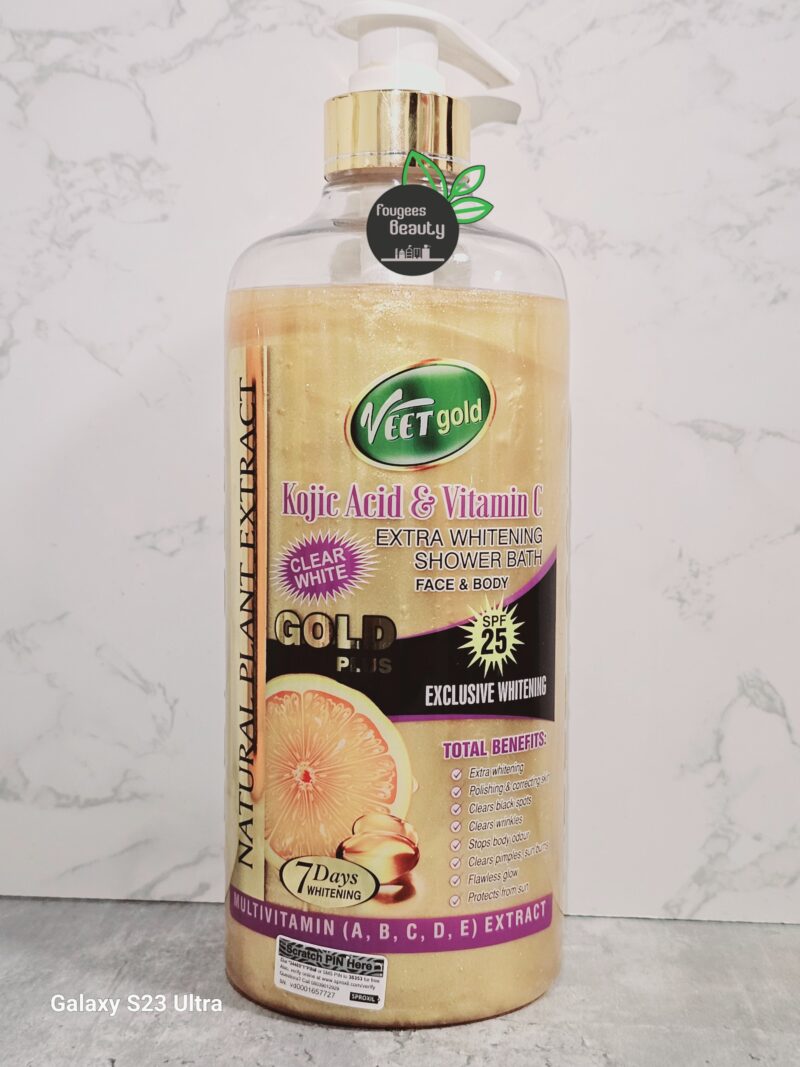 Veetgold Kojic Acid & Vitamin C Gold Plus Shower Bath
£20.00
Natural Plant Extract. Clear white exclusive whitening. 7 days whitening. SPF25
Benefits
Extra whitening
Polishing & correcting skin
Clears black spots
Clears wrinkles
Clears body odour
Clears pimples, sun burns
Flawless glow
Protects from the sun
For all skin types. Multivitamin A, B, C, D, E extract.
Net 1000ml
1 in stock
Description
Contain Kojic Acid & Vitamin C formula leaves skin feeling soft and smooth, Deeply nourish the skin, reduce roughness, removes dead skin cells. Balances the water and oil of the skin, it nourishes the whole body, deeply moisturizes, leaving you brighten smooth and body complexion.
How to use: Take appropriate amount of this product on your palm (or on your sponge) apply it all over your body and try to massage your body with it gently in order to make it produce rich foam, then please rinse your body with water.
Check other pictures for ingredient list.