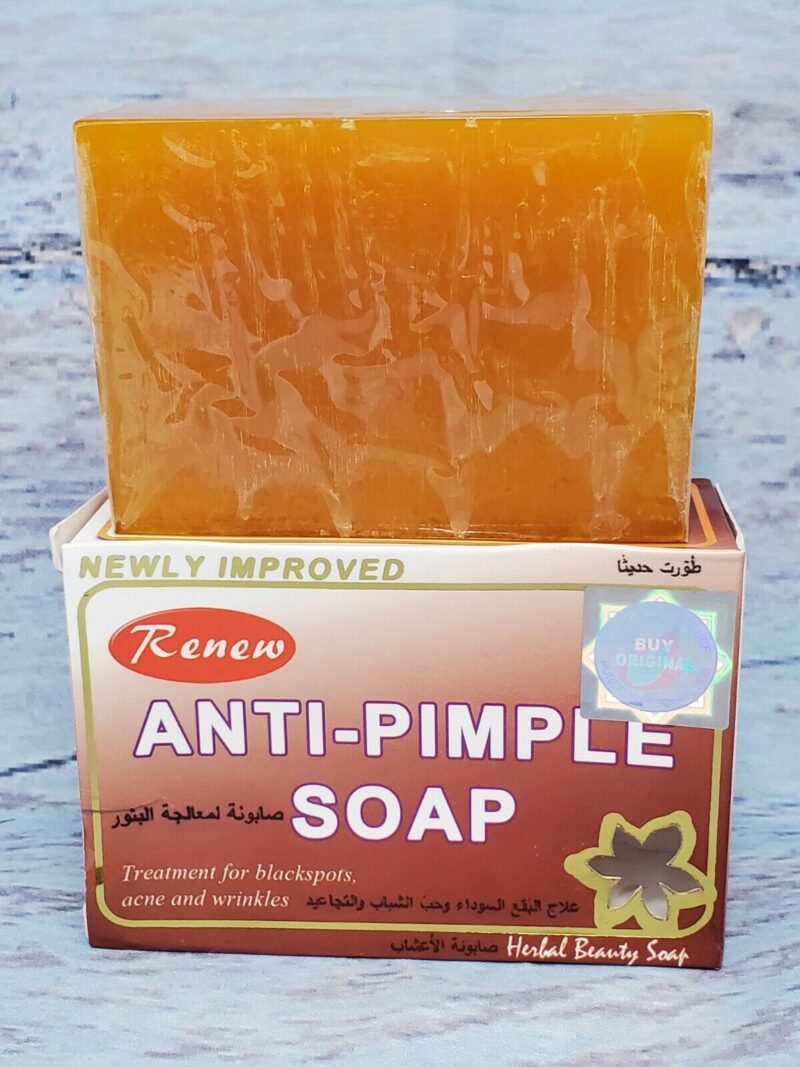 Description
A new experience in caring for your skin. These dynamic duo helps to remove acne scars and wrinkles, dries up pimples fast, prevents blackheads.
Renew Anti Pimple Soap and face cream offers a smooth and spot free face. Today many people are suffering from acne and pimples breakout. This anti pimple soap and cream will help to remove pimples and maintain a healthy beautiful skin. This Renew Anti-Pimple Soap and Cream also helps to remove black spot and wrinkles. For best results use 2 Or 3 times a day.
Suffering from skin problem is bad enough, but not using the proper soap and cream for treatment is worse. We blame it on stress, pollution, poor diet, smoking and other environmental factors which affect the outer layer of the skin. Fortunately, Renew Anti-Pimple Soap and cream removes acne, blackheads and pimples. It will help maintain healthy beautiful skin.
Weight: 135g.
Directions For Use:
Wet skin, gently massage soap on the skin, do not rub, avoid getting into eyes, nose or mouth. Let it sit for just a few seconds (first time user – just wash regularly). Then rinse thoroughly with lukewarm water, leaving residue may cause skin to itch and feeling sore. Then apply the face cream for best results.