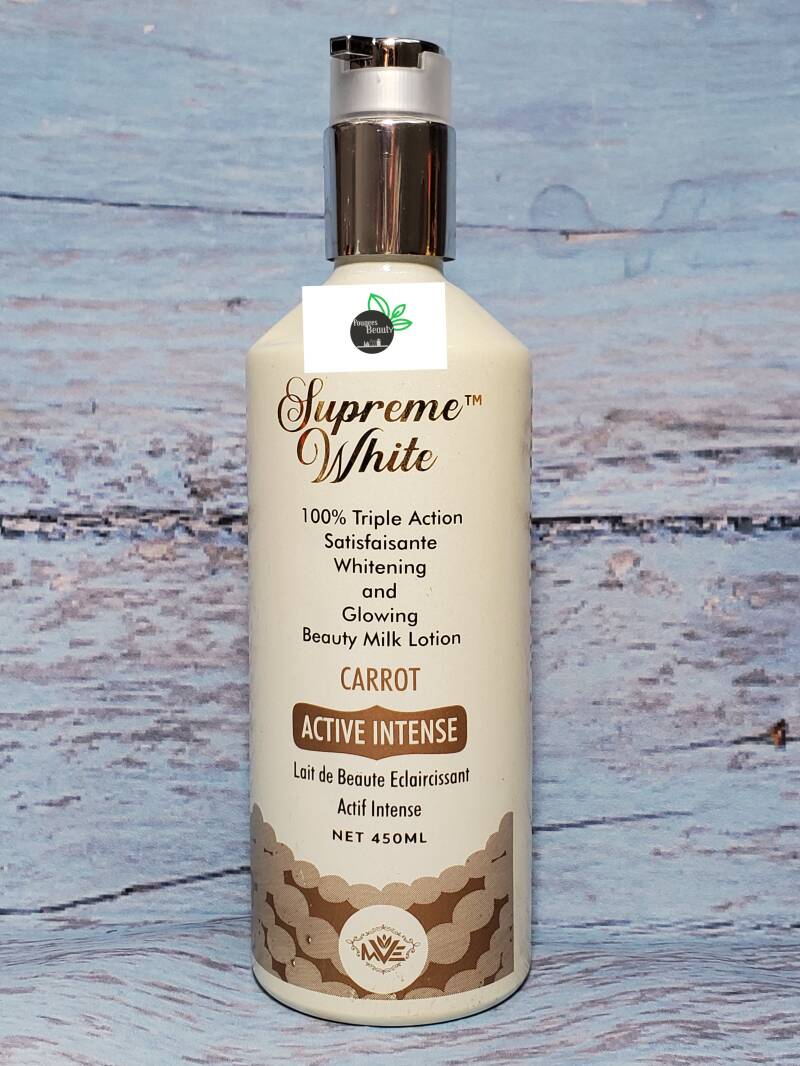 Description
Supreme White 100% Triple Action Satisfaction Whitening and Glowing Beauty Milk Lotion Carrot Active Intense.
This lotion is formulated for quick action and restoration of lost colour that has faded away, this triple action body milk will give you result within few days and also give you a glowing complexion.
Suitable for all skin types. This is a luxurious lotion that will transform and glow your skin.
Ingredients: Pearl Whitening Powder Collagen, Vitamin C, Alpha-Arbutin, Beta White, Gluta, Argan Oil, Carrot Oil, Kiwi Extract, SPF30, Water (Aqua) rose-water, Stearic Acid, Shea-butter, Moroccan Argan Oil, Mineral Oil, Sodium Benzoate, Preservatives, Perfume and AHA.
How to use:
Apply in the morning and evening in a circular motion, avoid contact with the eyes.