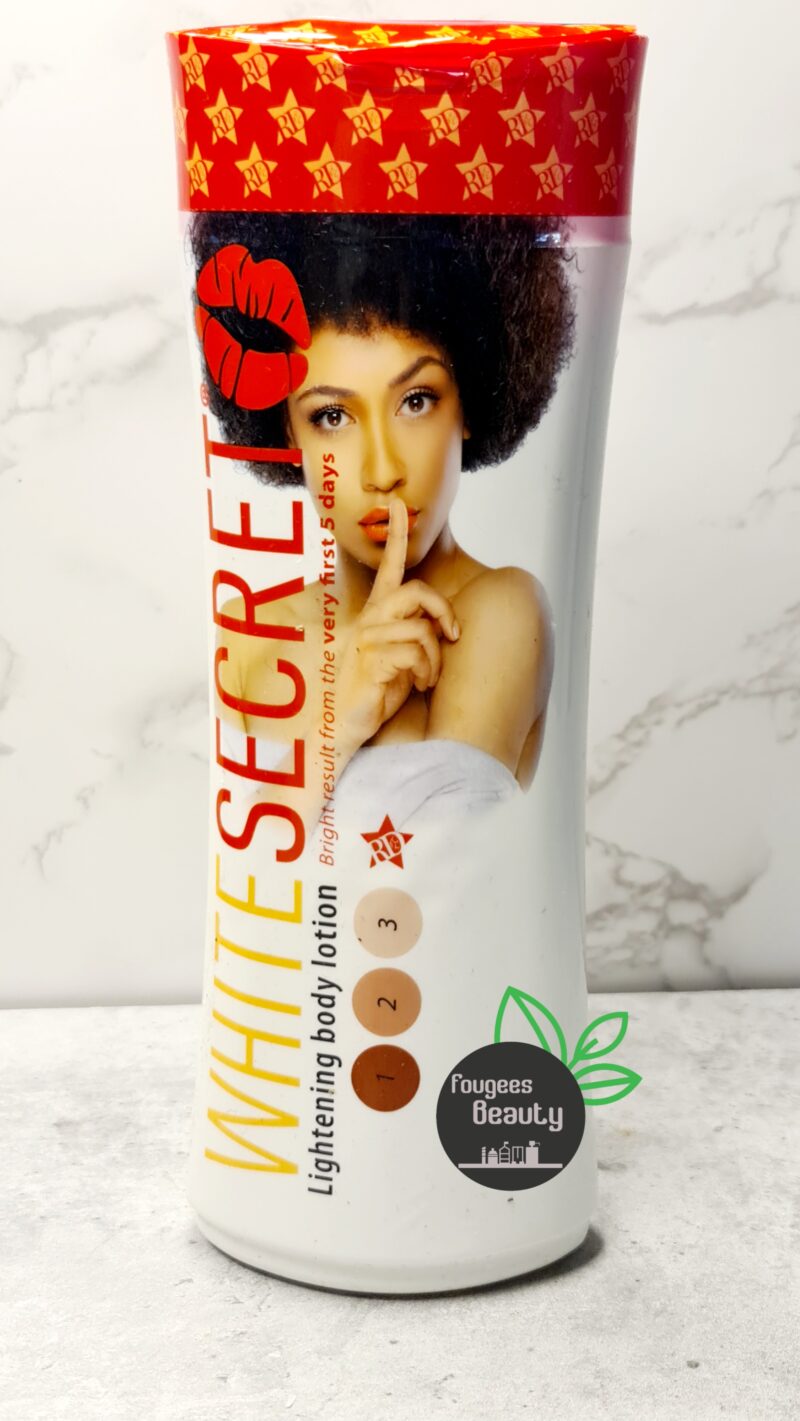 Description
White Secret contains ingredients proven to enlighten your skin and remove blackheads and spots. Also contains vitamin E that treats pigmented skin and tashes. Prevents reappearance of dark tashes. Adapted to all skin types.
Instructions: Apply twice a day, morning and evening. After first applies the effects will become visible, your skin will be more luminous, your dye more unified.
Bright result form the very first 5 days! White Secret is a skin Lightening Lotion that get rids of dark spots and uneven skin. Vitamin E helps to treat also allow you to shade off quickly the brown task of all your joints for a unified complexion. The cream removes dark spots on difficult joint hands, feet, elbow, knees.