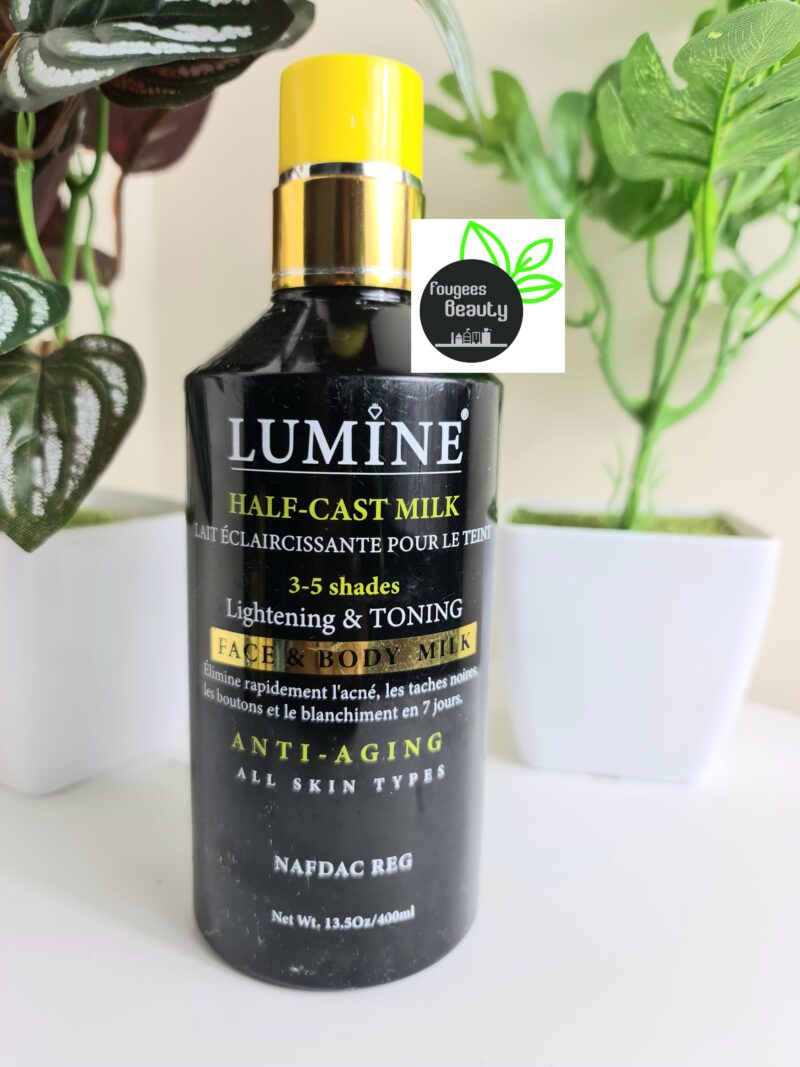 Description
This item is from the same company that made Pure Egyptian Lotion, and if you have tried their products before you will know that their products are very effective. Lumine Half-cast is even more effective + the added benefit of super active ingredients, you are guaranteed to see better result faster.
A toning body lotion that effectively lightens, firms, specially formulated to improve the skin's texture and tone. Infused with natural organic oil, carrot oil and vegetable glycerin to leave the skin looking luminous, gracious and glowing. This lotion inspires you to discover how beautiful you are and it enhances your skin.
Naturally with natural fruits extract and aromatic oil scents for a perfect uniform toner with moisturizing and glowing effects. Its amazing active plants ingredients with lighteing & glowing agents gives the skin an instant glowing and lightening effects. Day after day, your skin will become much lighter & fresher.
Direction for use
Apply on clean skin after shower, apply both on face and body. For quicker results add lumine serum.