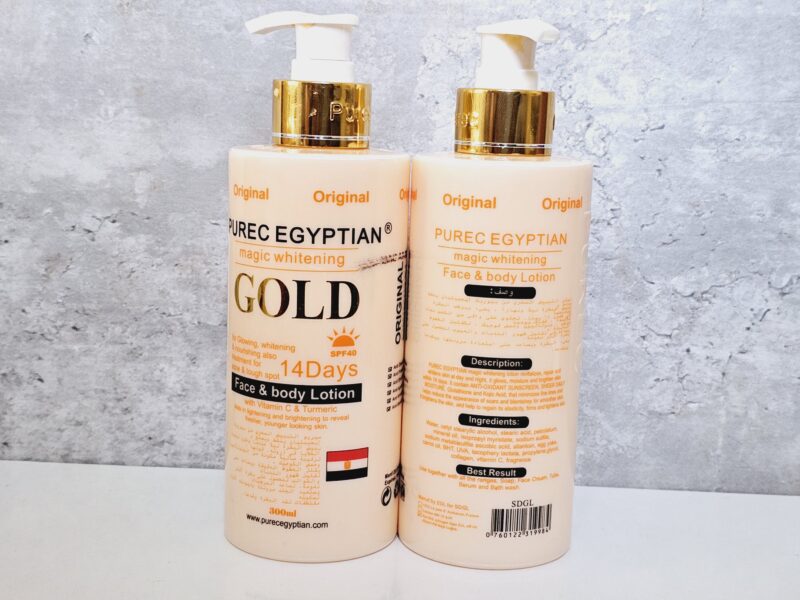 Purec Egyptian Magic Whitening 14 Days Face and Body Lotion
28.29$
This is for glowing, whitening and nourishing also treatment for acne & tough spot. It contains SPF40 and with 14 days visible result. This is a face and body lotion with Vitamin C & Turmeric which aids in lightening and brightening to reveal fresher, younger looking skin.
Features
anti green vein
anti pimples
anti stretch marks
anti aging
anti wrinkles
anti blemish
Net: 300ml
3 in stock
Description
Purec Egyptian Magic Whitening Face and Body Lotion revitalizes, repair and whitens skin at day and night. It glows, moisturise and brightens the skin with 14 days. It contain Anti-Oxidants Sunscreen, Sheer daily, Moisture. Glutathione and Kojic Acid that minimises fine lines and helps reduce the appearance of scars and blemishes for smoother skin. It brightens the skin and help to regain its elasticity, firms and lightens skin.
Best used together with all the ranges.