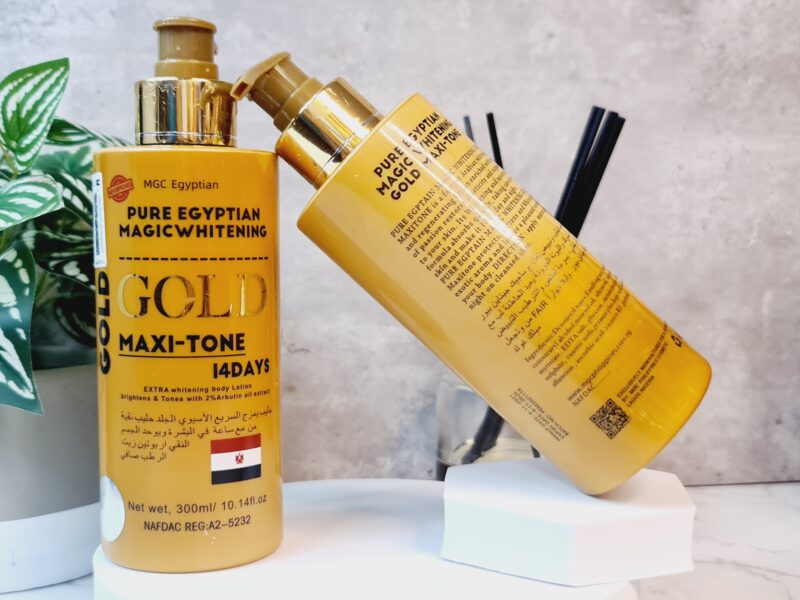 Pure Egyptian Magic Whitening Gold Maxi-Tone Lotion
£20.00
Key Benefits
Eliminates all dark spots
Completely eliminates sunburn, stretch marks and age spots.
Helps to lighten up your complexion
Helps the growth of new skin cells and it is mild to your skin
It gives a tinted overall whitening and firming of the face and body within 14 days of use.
Out of stock
Description
Pure Egyptian Magic Whitening Gold Maxi-Tone is a fastest Arabian whitening and regenerating lotion enriched with pulp of passion, restores elasticity and suppleness to your skin. Its whitening and moisturising formula absorbs quickly, taking care of your skin and make it fair day by night.
Pure Egyptian Magic Whitening Gold Maxi-Tone protects, softens and whitens with exotic aroma and leaves a pleasant scent on your body.14 days Extra whitening body lotion brighten & tones with 2% Arbutin oil extract.
Direction for use
Apply morning and evening on cleansed skin. Gently massage till complete absorption.
Net: 300ml