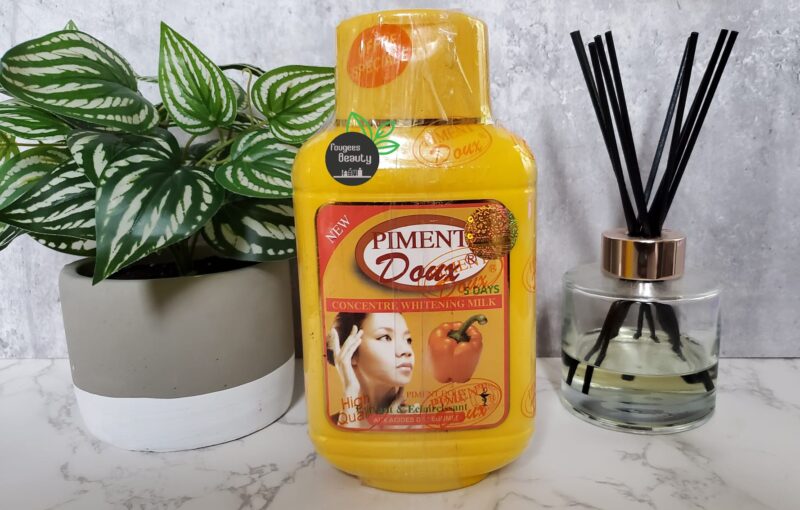 Piment Doux Concentre Whitening Milk 5 Days
£15.00
Piment Doux concentre whitening body milk with legumes acid take good care of your skin everyday. The butyresorcinol complex soften and protect your body against dryness and give you lightness in 5 days. The milk penetrates very quickly and does not attack the skin.
3 in stock
Description
A genuine depigmenting treatment, Gentle Cleansing Milk with butyresorcinol and vegetable acids, designed under medical supervision, treats the upper layers of the epidermis to eliminate excess sebum, blackheads and impurities to restore a clear complexion. and uniform in just five days. In daily combination with soap and oil, Sweet Pepper delicately removes pimples and blackheads.
Use:
Apply every morning and evening on a clean and healthy skin insisting on the very dry parts. Distributed lightly and evenly. Avoid contact with eyes and exposure to the sun.