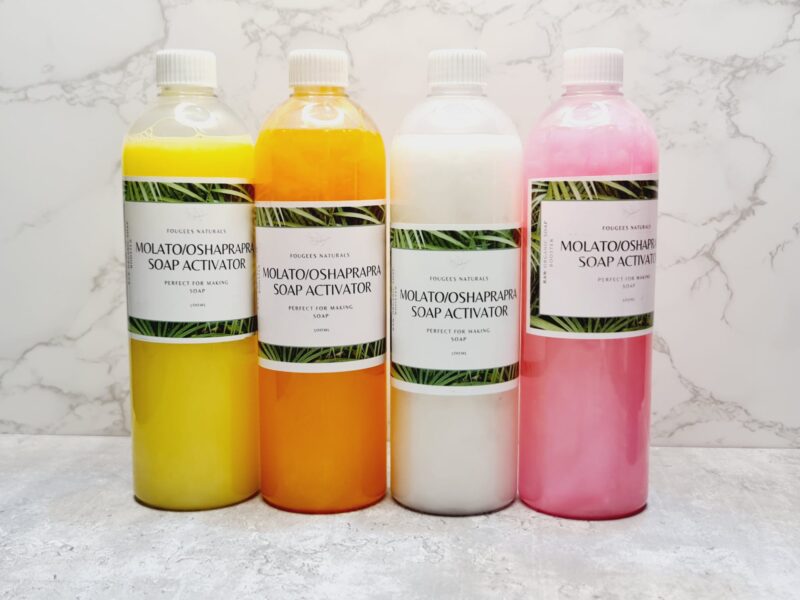 Description
This soap activator is a game changer. Its all your need to make an active soap.
This soap activator gives your soap production extra lightening/whitening effects, it also makes either your shower gel, black soap or pasty black soap very foamy. It's very safe and soft on the skin
This a must have in your next super lightening or whitening soap production
These Activators are the best. Better than the cheaper diluted ones everywhere. This is straight for the manufacturer in Cotonou. No harsh chemical. This will make the pH of your shop to be well balanced. A trial will convince you.
Even if you just want to maintain or brighten your skin this is a necessity.
Can be used in
Black soap
Molato Soap
Snow White Soap
!!!!!!!!!!!!Please NOTE: Bottle size will vary. Item will be weigh and measure based on your quantity order!!!!!!!!!!!!!!!!!!!!!
Specifications
| | |
| --- | --- |
| Weight | .500 kg |
| Colour | Green, Orange, Pink, White, Yellow |