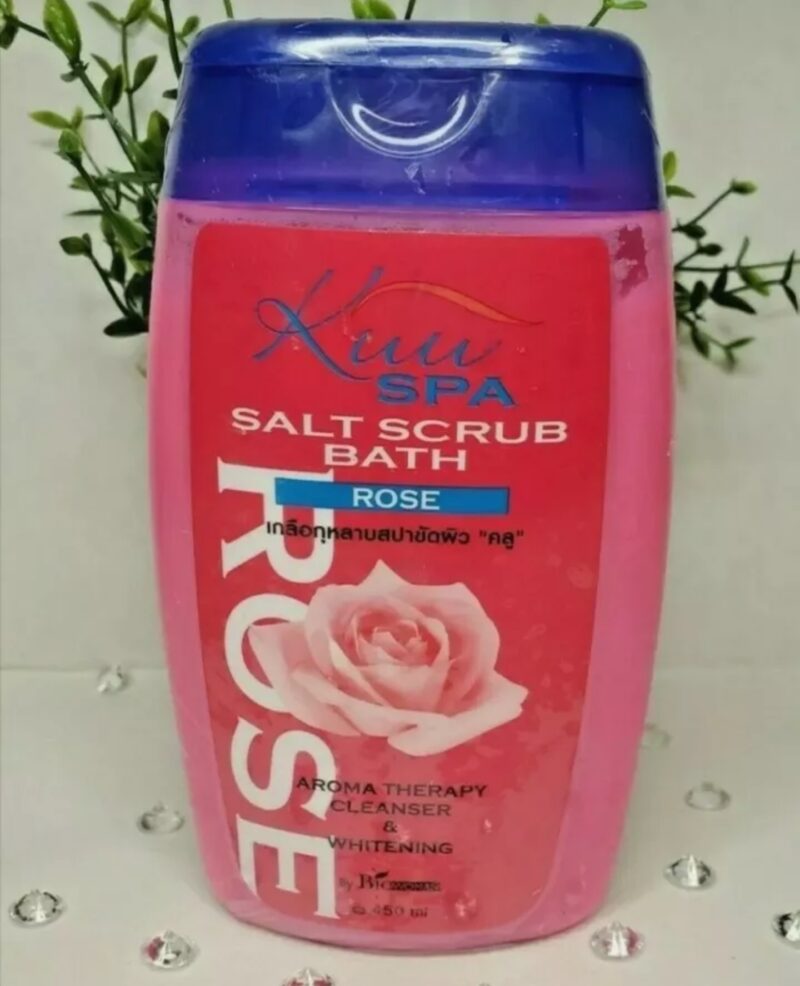 Kuu Spa Salt Scrub Bath – Rose
₦7,583.65
KUU SPA Salt Scrub Bath Rose Milk is an effective treatment for Dark Spots, Knuckles, Knees, Dull  & Scaly Skin. With special properties of special granular salt and natural extracts. It Whitens skin clean, smoothens skin like silk, Reduces Acne And Body Rash, Reduces Dark Spots on the abdomen, armpits, groin and areas.
Helps tighten skin, and stimulate blood flow to improve circulation.
It gives a 2-in-1 effects, it's a scrub and soap as well.
1 in stock
Description
Kuu Spa Salt Scrub Bath Rose – deeply cleans and skin whitening purposes with a natural scents from rose.
Kuu Spa Salt Scrub Bath – Rose is a fine-grained Salt and Natural Extracts act as the perfect scrub for your skin with the  following special abilities.
Make your Complexion Lighter, Fresher and Silky Smooth
Reduces Facial Acne and Bodily Rashes
Lightens & Brightens & Deeply Exfoliates
Moisturize and makes skin smooth and softer
Helps to reduce dark spot on the abdomen, underarms or wherever needs
Helps to make the skin firmer while stimulating circulation of the blood
Helps to reduce stink of sweat and body odor
Helps keep your skin fresh for a longer duration
Natural Herbal Aromatic Scents have a relaxing effect, Ideal for use with a scrub sponge
Enriched with natural extracts
Suitable for everyone, especially Athletes & people who have acne on the body, play sports, very sweaty or have a problem with body odor
For best results use daily