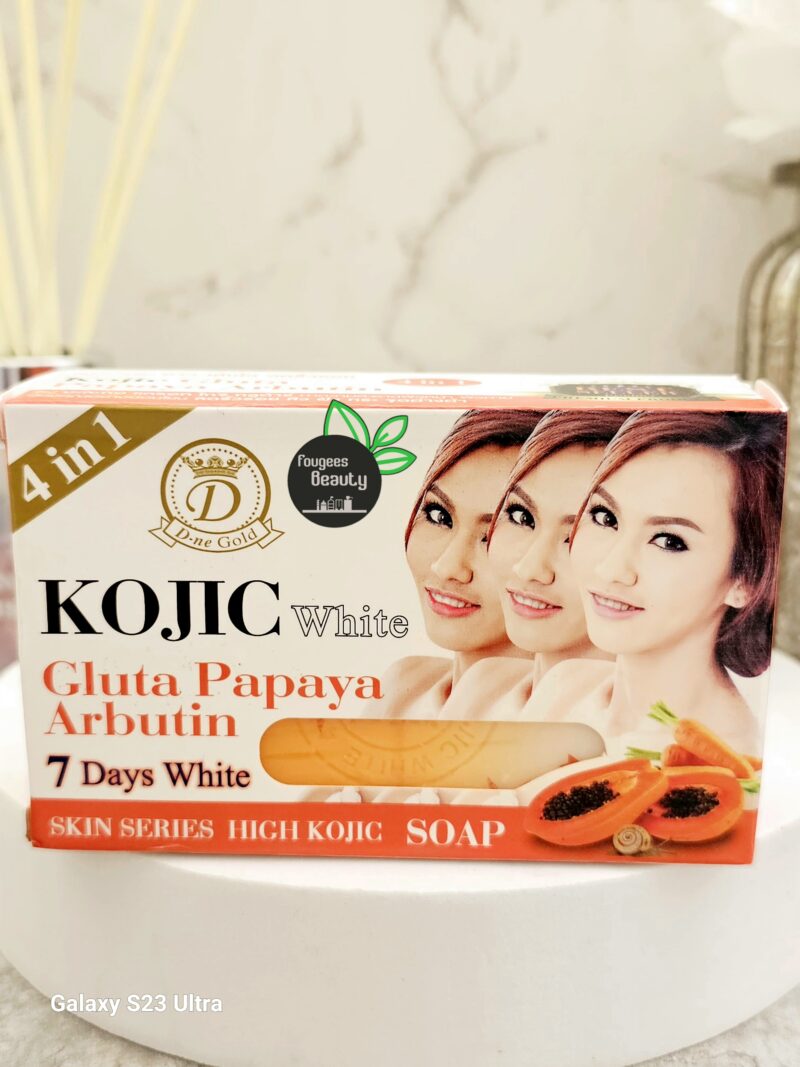 Description
Seduce the senses with Kojic Gluta Papaya Arbutin Soap, ever alluring with its mysterious and charming profile. This perfumed soap foams generously when applied with water, making a creamy texture for a gentle and luxurious cleanse. Made with floral essential oil it leaves behind a floral and fruity fragrance.
Use: Pour water over face and body. Apply the soap to lather reach, apply the cream to your face and body. Followed by massage gently 2-3 minutes, rinse and clean water.
Tips: Apply on clean and dry skin and massage in circular movement.