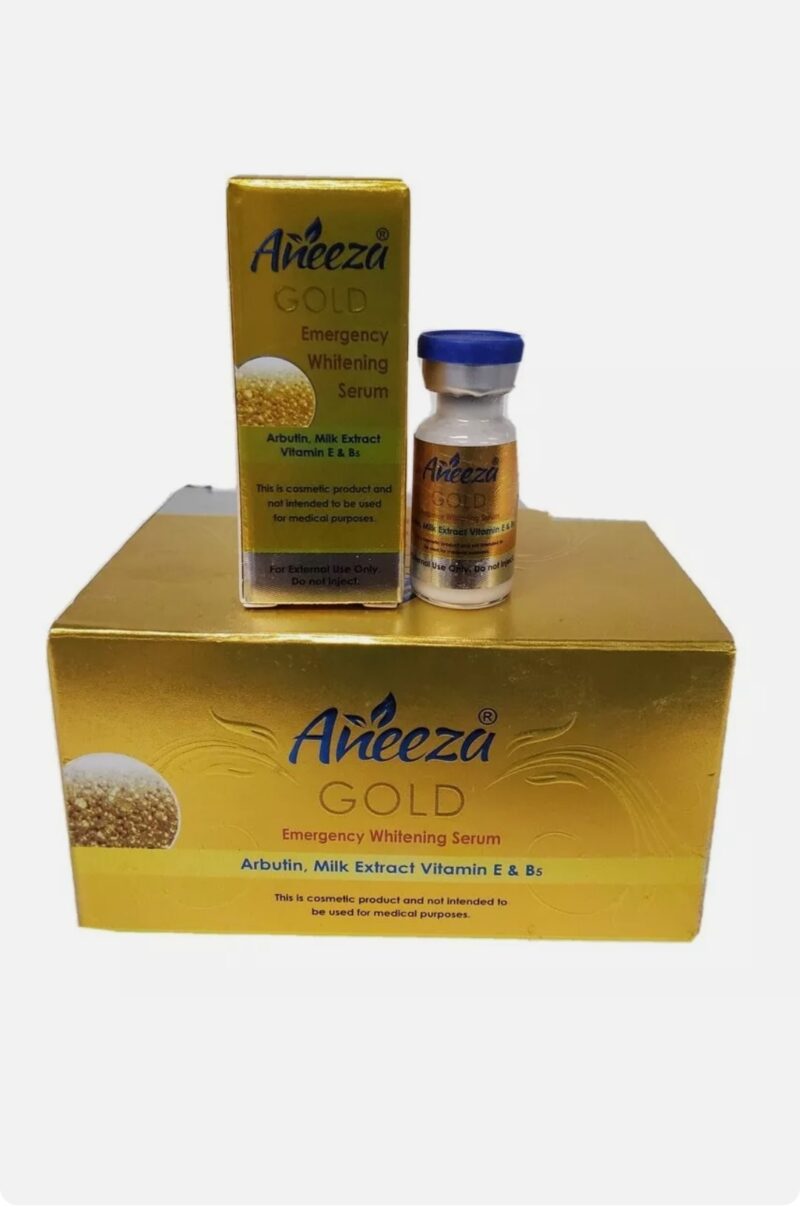 Aneeza Gold Emergency Whitening Serum
£13.00
Aneeza Gold Emergency Whitening Serum For acne, blemish removal, quick results.
Aneeza Gold Emergency Serum is the perfect solution for a radiant skin and glow, skin brightening, spot removal, pigmentations, whitening, daily care and a perfect fast blemish removal.
Begin to see results after first night use. This mini serum works wonders to your skin when you mix with the Aneeza Gold Beauty Cream. This product is very scarce and popular and we only have a few bottles for fast fingers.
4 in stock
Description
Aneeza Gold Beauty Cream is an advanced fast action skin whitening cream that not only whitens but removes acne, dark spots, signs of aging It moisturises the skin, makes skin soft and young.
Protects skin from UV rays and other skin blemishes, look pretty and goegeous than ever with Aneeza Beauty Cream.
Made of natural Avocado with high skin repairing capability, and Aloe Vera, Skin whitening with Aneeza Gold cream is fast.
Aneeza Gold Beauty Cream eliminates dead cells, melanin deposits & improves your complexion. It leaves skin feeling refreshed and soft.
It is suitable for all skin types. Aneeza Gold Beauty Cream is use to remove pimples, freckles and blackness on the face. Results are seen within few days of usage. Aneeza Gold Beauty Cream refines the natural freshness and beauty of the skin.
How to Apply:
Wash your face and dry it. Apply the Beauty Cream gently on the face and neck. Avoid getting into your eyes.