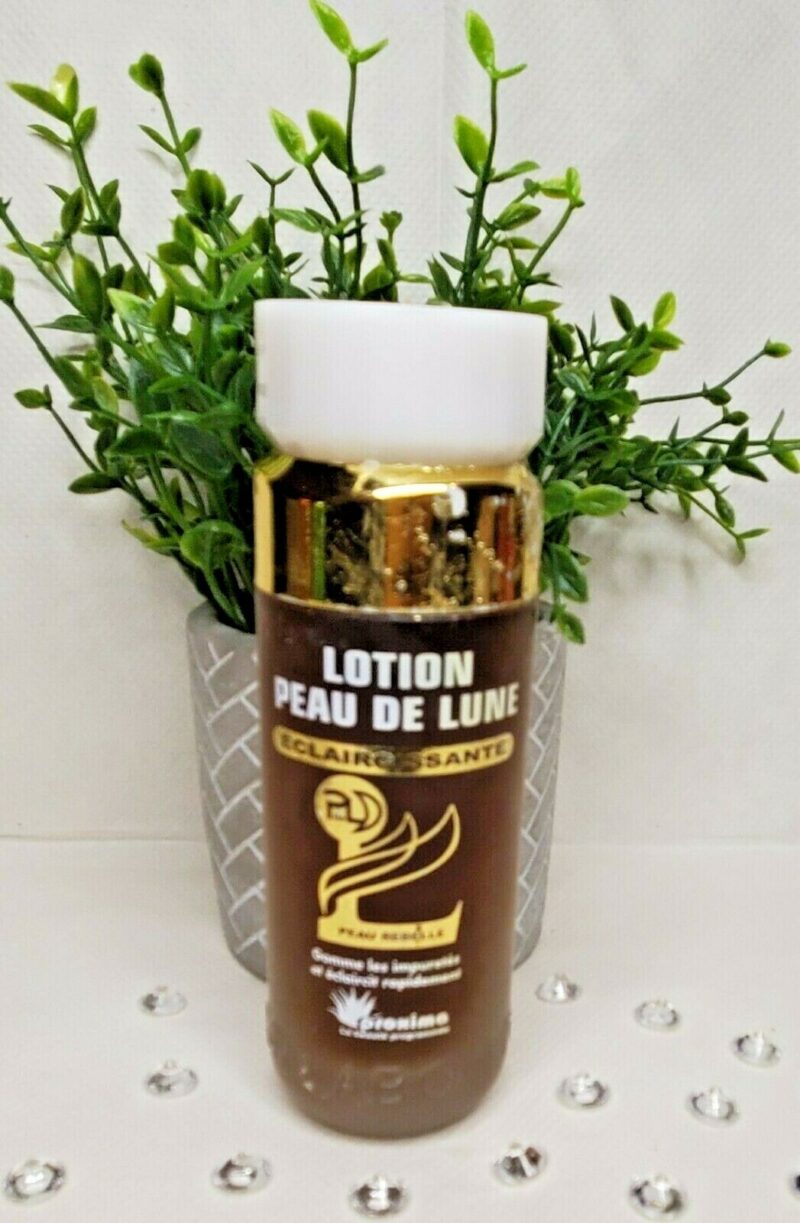 Description
The lotion Peau De Lune Eclaircissante, tightens the pores by purifying the skin which becomes smooth and clear. It removes black spots, dark circles and pimples.
Application: soak dry cotton, lightly cleanse your skin.
Do it only in the evening.
Avoid contact with the eyes.
If irritation develops, stop immediately or dilute with rose water.

Do not use on children under 15 years of age.