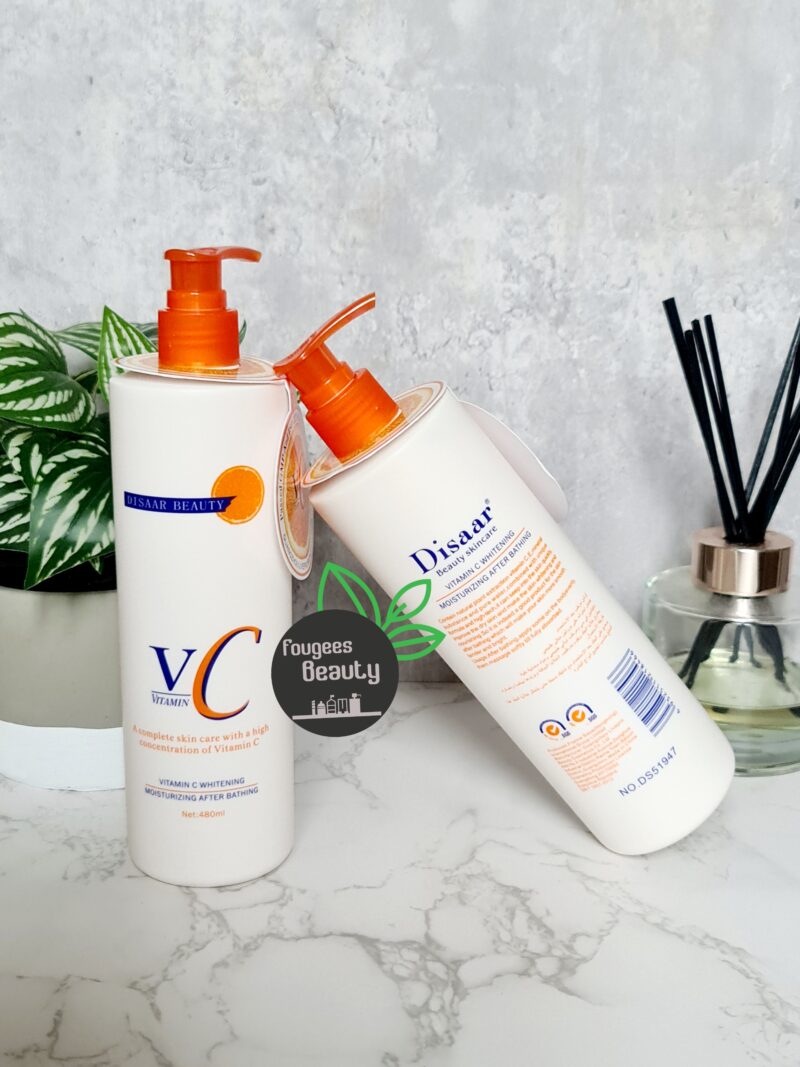 Disaar Beauty Vitamin C Body Lotion
£15.00
Rich in vitamin C and plant extracts. Brightening and brightening. Anti-oxidation. Fully retain the nutrients given by nature Vitamin C concentrate effectively resist various skin problems.
Gives skin the softness and smoothness that it deserves

Deeply cleanses and exfoliates the skin

High-quality, non-toxic materials ensure safe use
3 in stock
Description
Disaar Beauty Vitamin C Body Lotion.
Contain natural plant extraction Vitamin C, E, mineral substance and pure water, combined with unique formula and high-tech, it can slip into the skin quickly, improve the dry skin and make the skin whitening ad nourishing. So it is indeed a good product for the skin after bathing which will make your skin more smooth, tender and bright.
Vitamin c lightens skin. Precipitate blemishes to improve dull complexion. Refine rough skin, improve roughness. Pores make skin look smoother. Orange can extract more vitamins to promote skin water Smooth Firming. Whitens Fades sun spot. Smoothing. Lifting. Moisturizing.
After bathing, apply some on the body evenly, then massage softly till fully absorbed.