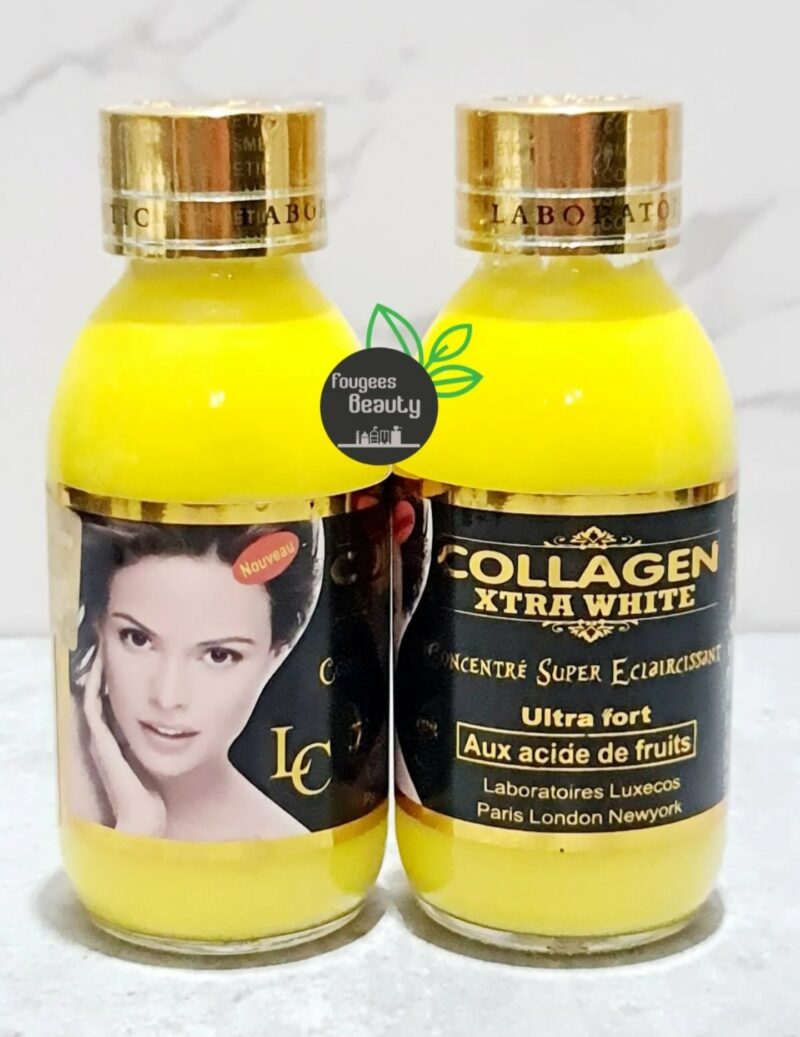 Collagen Xtra White Concentre With Fruit Acids
£12.00
Key Benefits of Collagen Xtra White Serum
Its a fast action serum
Within 5 days results becomes clear on your skin
The serum is infused with collagen for your skin health
Removes all blemishes and uneven skin tone
Restores glow back to the skin with 5 X whitening effect
1 in stock
Description
Collagen Xtra White Eclaircissant Serum is formulated with special ingredients that helps you to achieve a uniform and clear complexion, free blemish and even toned skin.
Collagen xtra white super lightening with ultra strong carotene with fruit acids ultra bleaching without any side effects stain concentrate, sun protection, Vitamin A, E quickly lightens and nourishes the skin add to your cleansing milk  or apply alone on stubborn black spots, knees, elbows, hands etc.
How to Use the Collagen Xtra White Serum
Mix one bottle with your 500ml body lotion.
Caution: do not apply alone on the face.