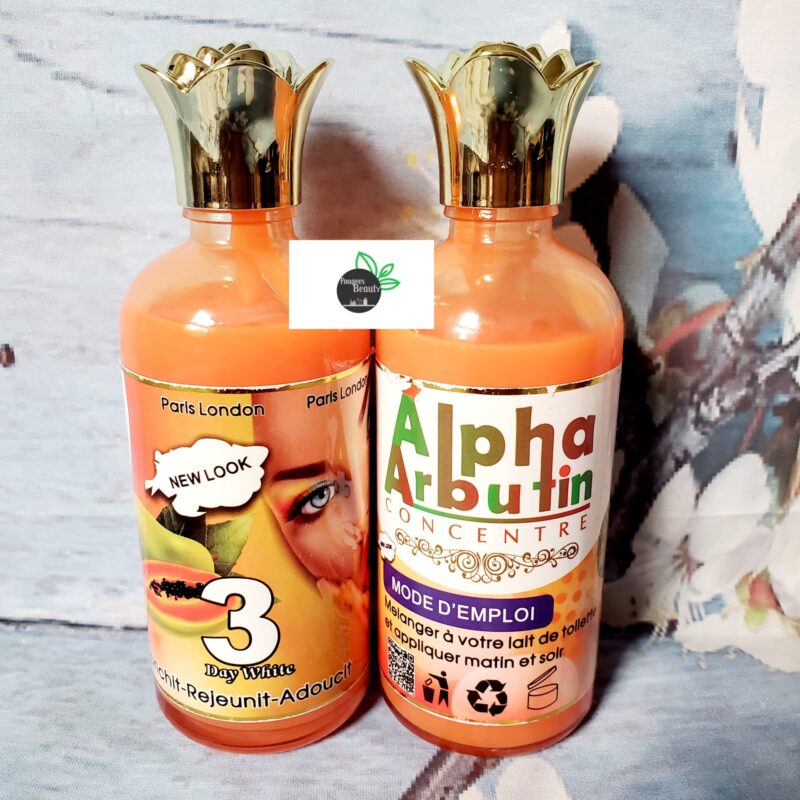 Alpha Arbutin Concentre Serum with Papaya Extract
£10.00
The concentrated alpha arbutin serum has a triple action: whitening, rejuvenating, softening and giving an even clarity on all the most resistant areas of the skin without stretch marks.
Lighten the dark spots
Toil the aging process
Reduce oily skin
Treat acne problems
Treat scars on the face.
This product give vitality: Rich in sweet almond oil and fruit acids for younger skin
2 in stock
Description
The alpha arbutin concentrated serum rejuvenates the skin in depth. It is a brightener par excellence that softens the skin. Use this concentrated alpha arbutin serum to complete the harmonisation of the complexion. It whitens, erases dark spots and evens out the complexion.
FEATURE
Type: all skin types
Volume: 70ml
Directions: Mix into lotion or cream and use morning and night to bring satisfaction to your complexion.