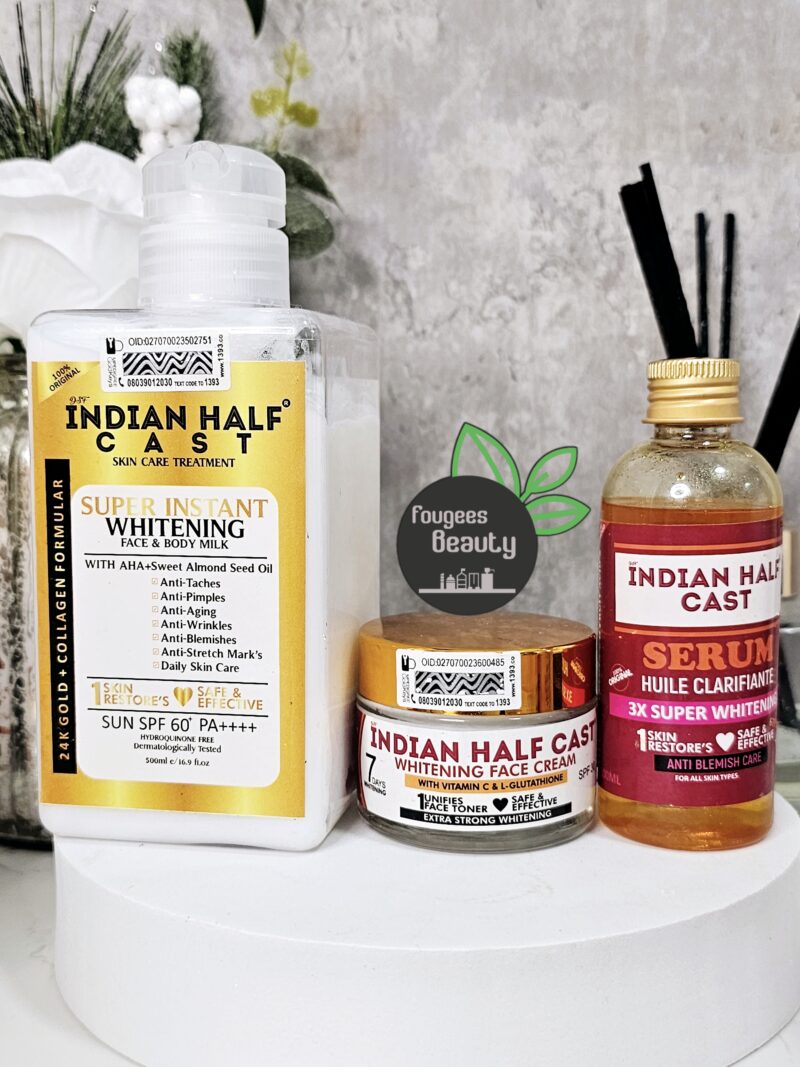 Description
Indian half cast is a super instant whitening face & body milk that lightens firms the skin, very active specifically formulated to improved the skins deeply, gives complete defense from the sun as it visibly whitens in just 7 days. Contains SPF50 shield the skin against harmful UVA & UVB rays to prevent darkening.
Direction: apply a sufficient amount of cream on cleansed face, neck and body. Gently massage into skin until fully absorbed, for best results apply twice a day or whenever skin feels dry.
Face Cream
Formulated with natural extracts to firm & brightens face with dynamic combination 100% natural ingredients that target pimples & wrinkles. Also leaves face soft & moisturized all day.
Serum
Indian half cast huile + L-glutathione quick solution for perfect glow, wrinkles, sun burn, flawless. 3X super whitening anti blemish care.