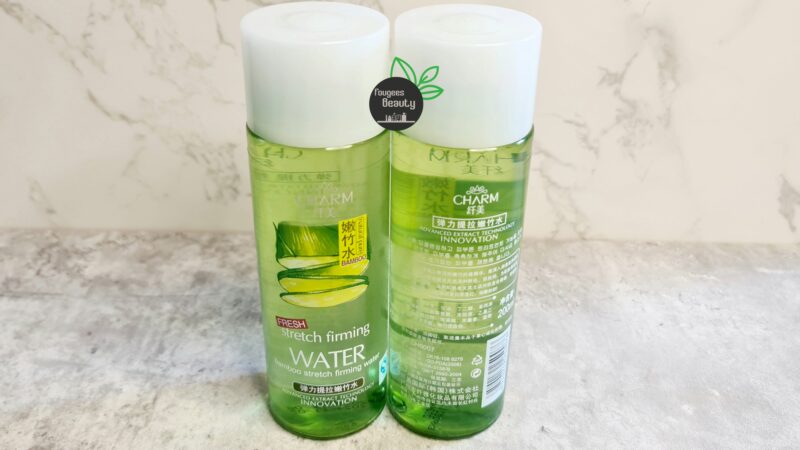 Charm Fresh Stretch Firming Water
14.14$
Making your skin moist and Smooth, this is known to be an effective stretch mark solution if you choose to use. It is formulated to deeply whiten, nourish, revitalize and gradually clears the skin to white. It clears reaction, freckles and dark spots on the skin. Use twice daily for a whiter uniform and luminous complexion.
tender smooth

brightly whitens

stretch firming

active moisture
Out of stock
Description
Stretch firming water, is an advanced extract technology innovative body beauty recovery Solution. It's an effective stretch mark remover and also a glowing water for the skin. Can be mixed in shower gel, bathing water or your body cream. Stretch firming water containing Bamboo Extracts is a must have for mature skin. You can simply apply on areas like thigh, arms in between legs or areas where you are likely to experience cellulite or folds. It prevents and minimizes the appearance of stretch marks, using charm stretch firming water in your cream or shower gel it can visibly transform your skin also adding skin antioxidants. It also helps in brightening and whitening your skin effectively, it is a watery solution that improves skin quality. It has a nutritional effect on the skin by helping to solve problems of dryness  and roughness. It also reduces the visible appearance of fine lines and wrinkles.
Rub all over your face and body after bath before rubbing your cream.
Net: 200ml