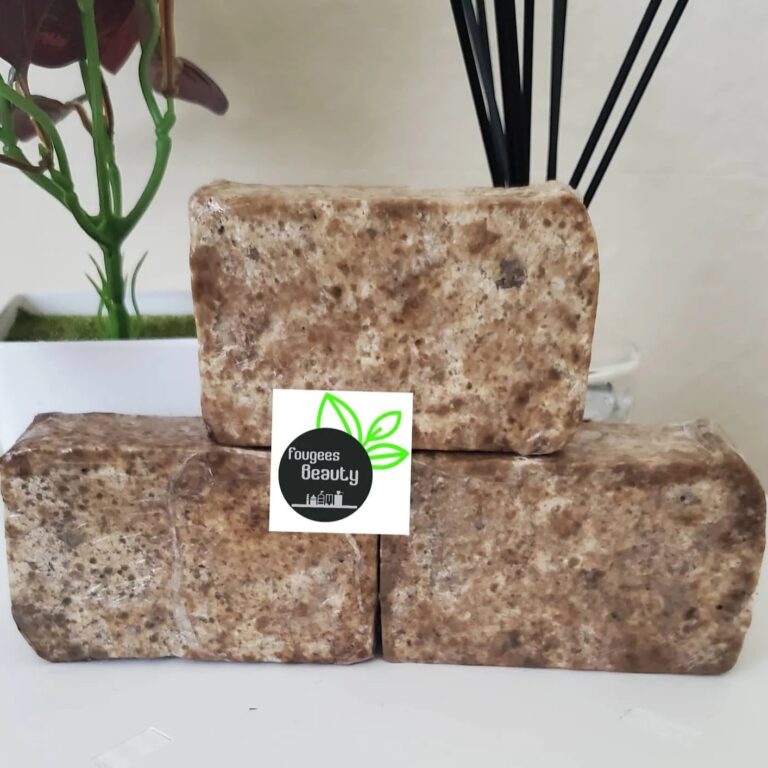 Description
This is one of the best black soap you will ever find in the market. This soap helps calm the skin and clear blemishes from troubled skin. Made from Palm Ash and Plantain Peel. It leaves the skin soft and refreshed. Also suitable for children.
100% Raw Authentic African Black Soap.
Introducing our Bar African Black Soap shipped straight from Ghana. Perfect for thoroughly cleansing all over the body.
This is an all natural soap with no added fragrances, sulphates or additives and lathers into the skin fantastically.
Ingredients:
Organically formulated with natural Palm Leave extracted oils, Cocoa Beans, Plantain Extracts, Shea Butter.
How to Use:
Take a small piece or use the bar of soap, wet it and lather into skin then rinse.
Avoid contact with eyes.
Patch test before continuous use, always discontinue using if irritation occurs.