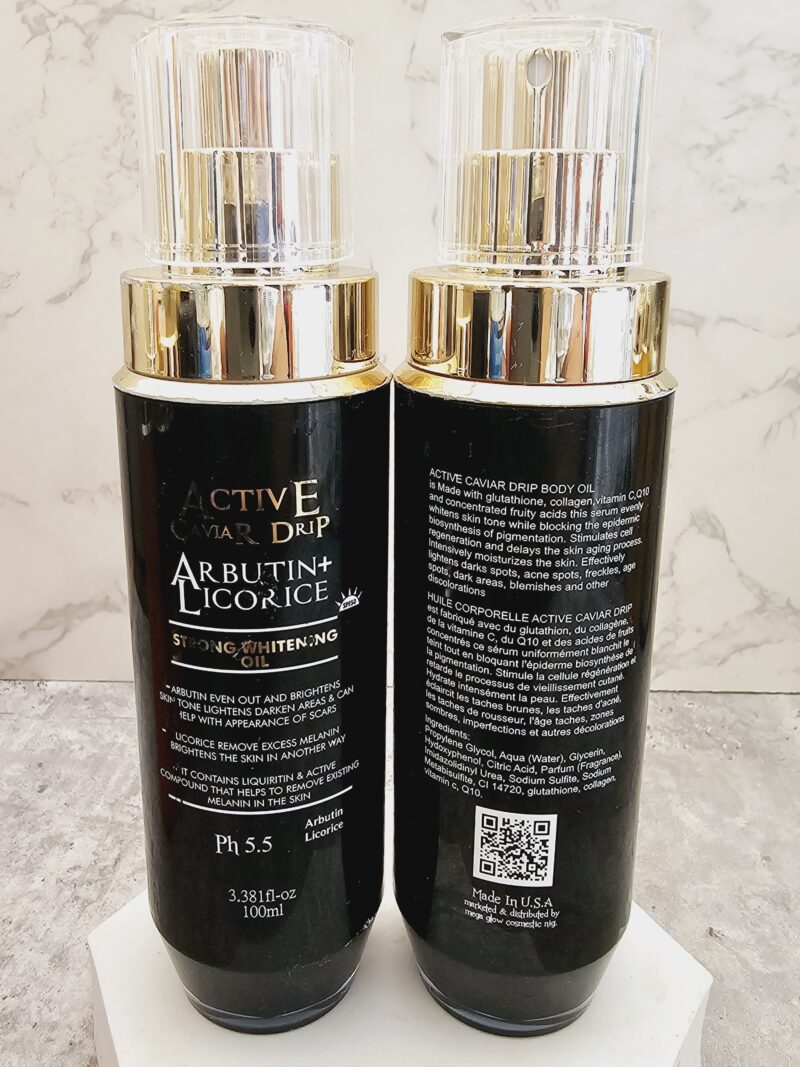 Active Caviar Drip Arbutin + Licorice Strong Whitening Body Oil
£13.50
Benefits Of Active Caviar Drip Arbutin + Licorice Oil
Arbutin even out and brightens skin tone
Lightens darken areas
Help with appearance of scars
It contains Liquiritin & Active compound that helps to remove existing melanin in the skin.
Net: 100ml
2 in stock
Description
This is made with glutathione, collage, vitamin C, Q10 and concentrated fruity acids this serum evenly whitens skin tone while blocking the epidermic biosynthesis of pigmentation. Stimulates cell regeneration and delays the skin aging process. Intensively moisturises the skin. Effectively lightens dark spots, acne spots, freckles, age spots, dark areas, blemishes and other discolorations.
Direction: for best result apply generously all over your body and rub until absorbed. It can also be mixed with the lotion for more active effects.