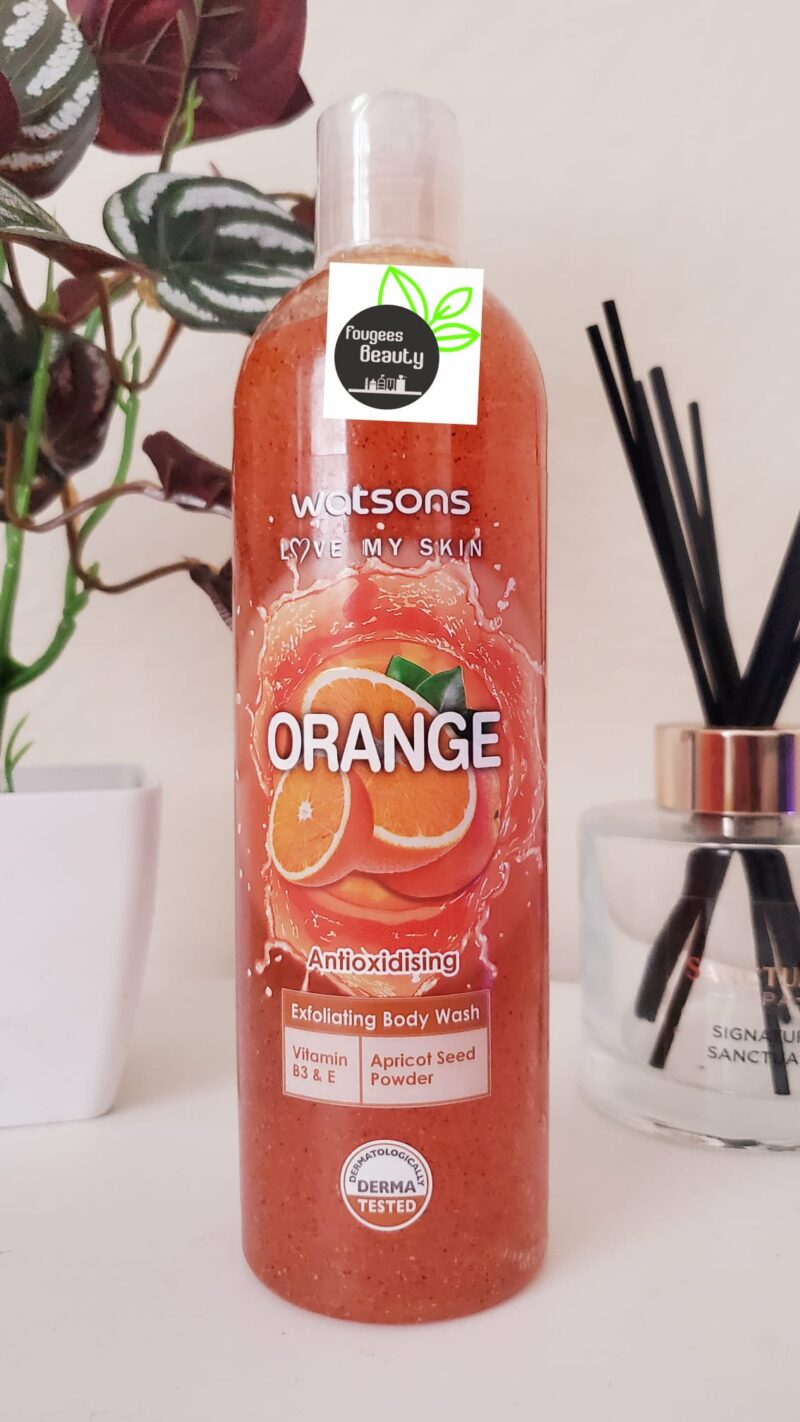 Watsons Orange Exfoliating Body Wash
28.29$
Key benefits
Blended with natural ingredients
Finely ground apricot kernel to effectively exfoliate skin and remove dead skin cells
Jojoba Oil and Vitamin E to repair skin and help maintain skin's moisture level
Fruit extracts for smooth and fair skin
With glycerin for moisturising effect
With the tamarind extracts, it helps lighten skin
Leaves your whole body feeling fresh and revitalized
2 in stock
Description
WATSONS EXFOLIATING BODY WASH ORANGE NATURAL EXTRACT SMOOTHES SKIN REHYDRATES 410G
Watsons Exfoliating Body Wash with Orange Extract with all natural Orange extract, Apricot seed Powder, Jojoba Oil and anti-oxidant rich Vitamin E to help smooth, protect and invigorate your skin. This exfoliating body wash is great at removing dead skin, cleansing it which leaves your skin looking brighter, healthier with a fresh glow.
Smooth's the skin
Removes dead skin cells
Brightens the skin
Ingredients
Aqua, Sodium Laureth Sulfate, Acrylates Copolymer, Cocamide DEA, Cocamidopropyl Betaine, Triethanolamine, Apricot Seed Powder, Parfum, Polysorbate 20, Jojoba Seed Oil, Fruit Extract, Limonene.
How to Use
Wet your skin thoroughly in the shower or bath.
Apply a generous amount of the body wash onto a loofah or washcloth.
Rub the body wash onto your skin in circular motions, paying extra attention to rough or dry areas.
Rinse your skin thoroughly with water until all the body wash is removed.
Pat your skin dry with a towel.
Overall, Watsons Tamarind Exfoliating Body Wash is a great addition to your daily skincare routine and offers a range of benefits that will leave your skin feeling soft, smooth, and nourished.