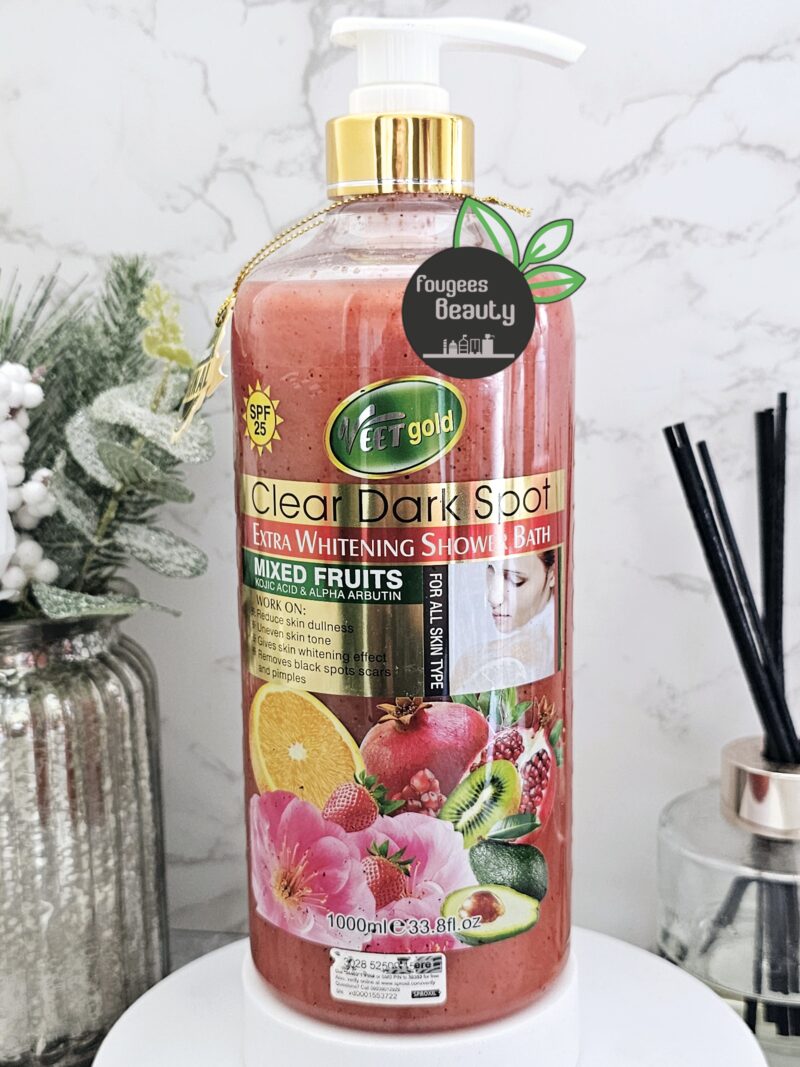 Description
Designed for clear dark spot skin, this whitening shower bath helps clear dark spot. Its effective formula contains kojic acid & alpha arbutin which treats and helps prevent breakouts without over-drying skin, works to cut through oil, allowing the acne treatment to penetrate to the source of acne and breakouts, unclogging congested pores while removing dirt and impurities.
Moisturizing – Clean Rinsing – Rich Lather – Exfoliate: Leaves skin feeling nourished, soft and silky. This is an exclusive whitening bath that glows the skin beautifully. Made from 100% Natural Plant Extract, exfoliate the skin nicely through the help of the apricot seeds and the smell is divine.
How To Use: After moisturizing your body, please take the appropriate amount of this product on your palm (or on the bath ball), apply it around your body and try to massage your body with it gently in order to make it produce rich foam, then rinse your body with water.