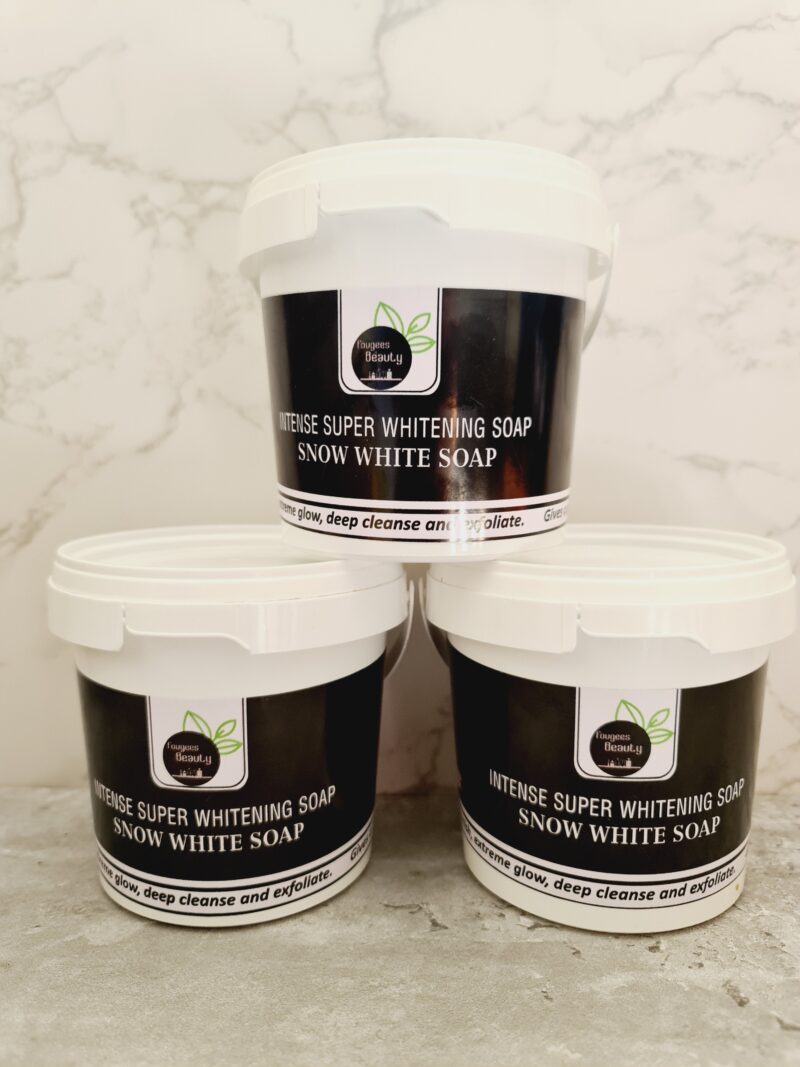 Description
Have you tried everything and nothing seems to be working for you? Do you have hyperpigmentation and uneven skin tone?  Then our Newly improved Intense Super Whitening Snow White Soap (Ishira Soap) will feed your skin with Good Food. Whitening yummy soap very soft and smooth easy to apply on the skin and its give a yellow beautiful tone. Leave it on 5-10mins or longer if you can and wash off.
This soap is mainly for people with very tough skin that nothing works for. This is a game changer. It does not give skin irritations such as white dots, stretch marks and so on. This is our Ishira Soap, the best of it kind.
Improve Skin Tone – firms and lightens skin and improves skin texture, for more supple and glowing skin.
Fades skin Discolorations –

helps even out and fades brown spots and discolorations.

Deep Cleansing Action –

whitening soap has antibacterial and anti-fungal properties and is great for deep pore cleansing.

Helps to Heal skin problem  –

It eases the symptoms of skin conditions like acne.
Users have says this ishira soap helps to exfoliate, soften, smoothen and lightens their skin. Allowing their other skincare products to work better
Enriched with: allantoin, Oryza sativa, tocopherol, kojic acid, snow white powder, laurocapram and other important active ingredients..
Must have for people who desire clean healthy skin.
Please Note:
This soap is well balanced with pH of 7. It can be used on the face but do not leave for more than a minute because of the Essential oils and Vitamins in it. If you need a face soap please get our whitening face soap.
You get 2-3 shades up  when you use regularly. Your skin is you, so take care of it