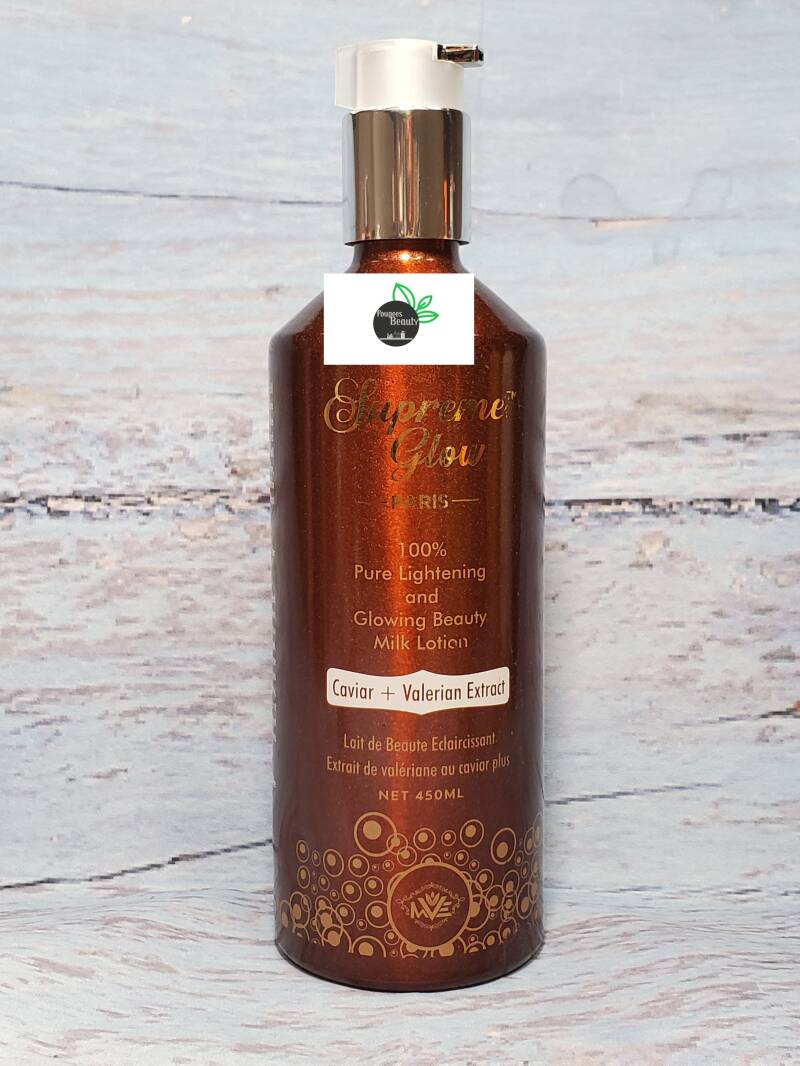 Description
Supreme Glow Paris Lotion is all about glowing your complexion and making your skin look like baby's skin, the caviar and Valerian Extract will give you all you want in glowing of your skin, this 100% pure organic lotion will also lighten up your skin fast without any side effect.
This lotion is recommended for all skin types. This is a luxurious lotion that will transform and glow your skin.
Ingredients: Caviar Extract, Carrot Oil, Valerian Extract, Roots Extract, Moroccan Argan Oil, Kojic Acid, Glutathione, Essential Oil, Alpha-arbutin, Urea, Stearate se, Stearic Acid, SPF15, Shea-butter, water (Aqua), preservatives and Fragrance.
How to use
Apply in the morning and evening in a circular motion, avoid contact with the eyes.