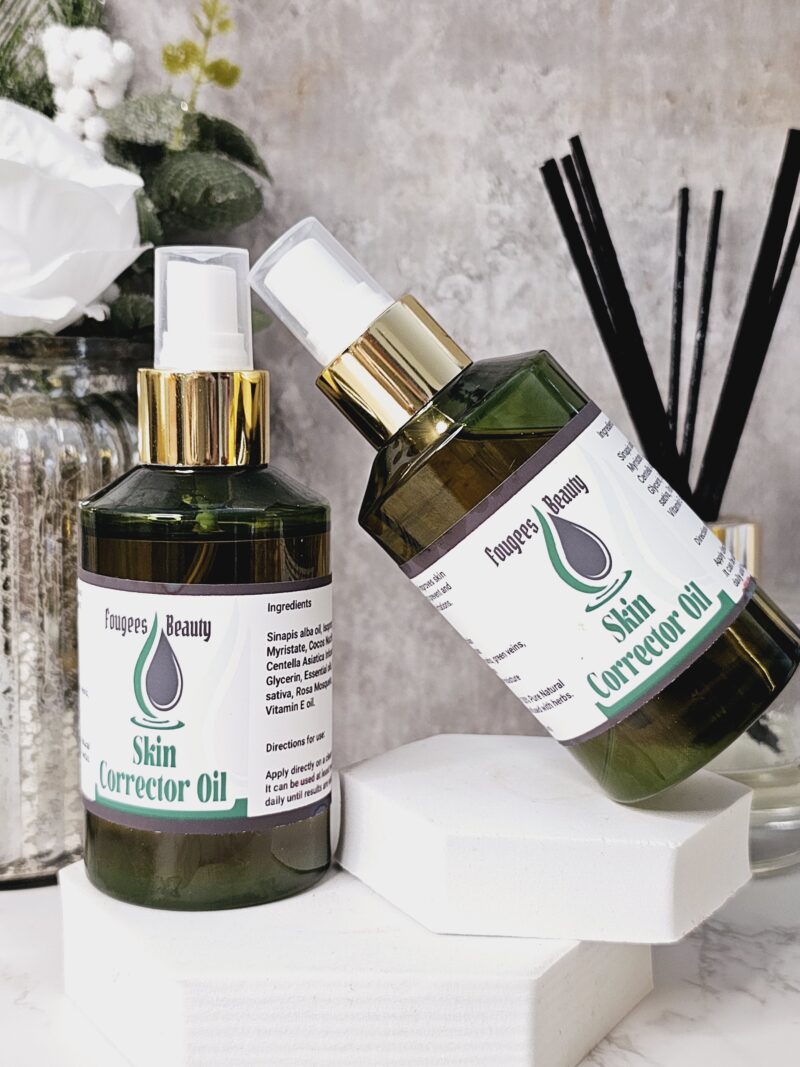 Description
Effectively improves skin elasticity to prevent and treat skin irritations. Keeps the skin firm, silky and nourished. This skin vitamin help reduce blemishes, age spots, green veins, white dots/patches, stretch marks. It helps to hydrates, softens, tones, lifts and improves firmness.
Ingredients
Aqua (Water), Magnesium, Cocos Nucifera, Plant Extracts. Glycerin, Essential oils, Nigella sativa, Rosa Mosqueta, Propylene Glycol, Laurocapram.
Directions for use:
Apply directly on a clean damped skin or on the affected areas. It can be used at least twice daily until results are visible.