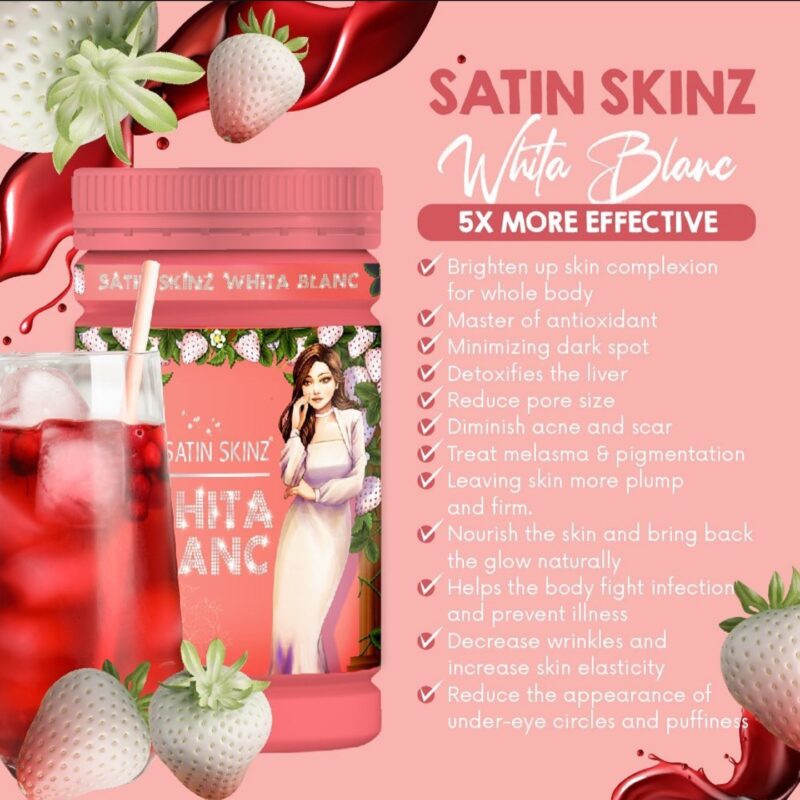 Satin Skinz White Blanc
£30.00
Presenting Satin Skinz White Blanc: the beauty powder from Japan that brings you visible and fast brightening results. It has undergone rigorous testing and research to ensure long-term safety. Not only does it brighten the skin, but it also promotes healthier hair, nails and intestinal health. All these incredible benefits come in a single bottle, just for you.
5 in stock
Description
Satin Skinz Blanc as the name implies is a skin-brightening, detoxifying the skin nourishing premix. It is high in antioxidants that help enhance the overall appearance of your skin. It also boosts the body to produce more collagen, giving your skin plumpness, firmness and youthful appearance. Beautiful skin is only a sip away.
Take a moment to savor the beauty of Satin Skinz White Blanc! This new beauty drink will have you feeling like you're in a world of your own. This beauty potion will leave your skin feeling smooth, soft and oh-so-silky. So go ahead and treat yourself to a little bit of pampering and get ready to experience the beauty of Satin Skinz White Blanc.
Add one scoop to 150ml – 300m water.