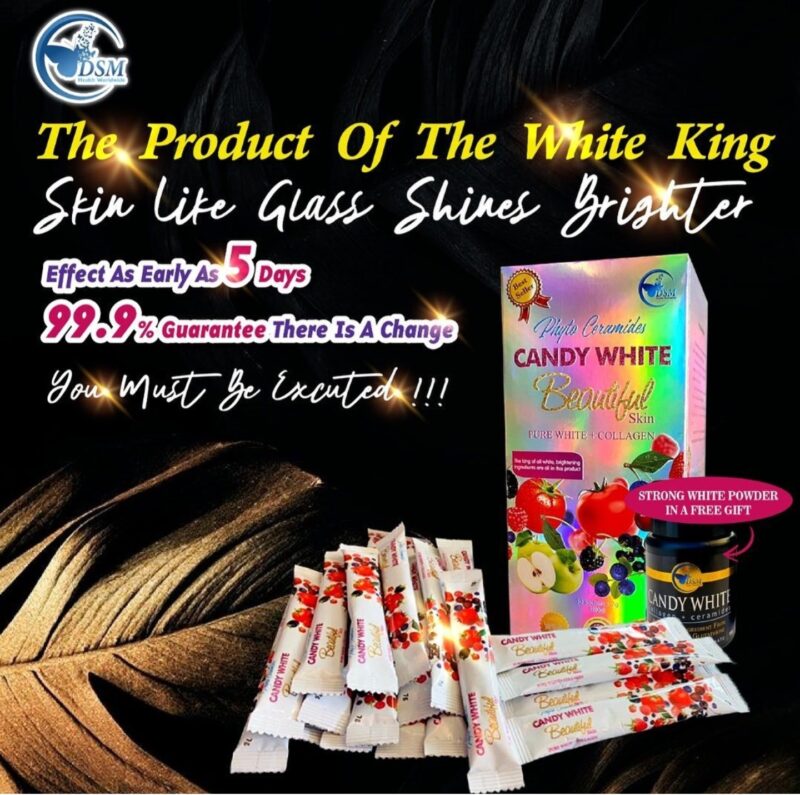 Description
DSM new supplement Phyto Ceramides Candy White Beautiful Skin. Pure White + Collagen
Contains 30 sachet in one box plus free bottle of pure white powder. Help maintain skin moisture, speed up the skin whitening process, keep skin clear, moisture and creating anti- aging and wrinkle free.
Made with Phytoceramides and Collagen.
Direction: For best result, pour sachet into your mouth, you can also mix with little water.
whatever works for you. Take before breakfast and before bed.
What Phytoceramides can do for you
The term "phyto" means plant, so "phytoceramides" are ceramides found in plants. Ceramides are a class of compounds, along with fatty acids, proteins and cholesterol found in the skin's outer layer, that help retain moisture. By plumping up the skin, moisture can reduce the appearance of wrinkles.