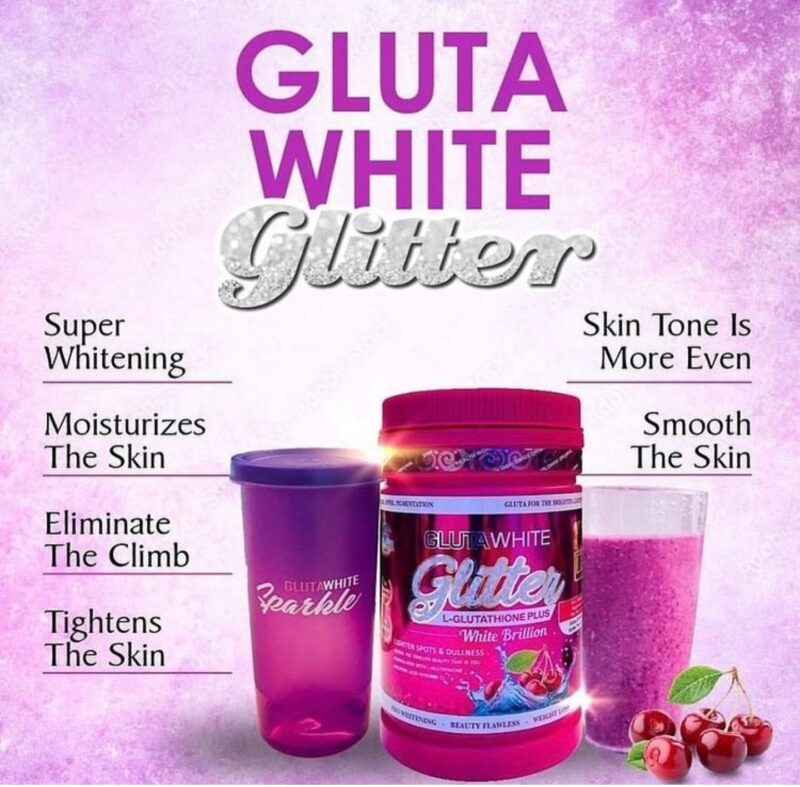 Description
Gluta White Sparkle L-Glutathione Plus White Brillion Best 2x Skin Whitening Supplement 750g
Almost everyone wants their skin to look healthy, rejuvenated and fairer. From home remedies to medical and cosmetic assistance, people try everything under the sun to improve their skin tone. Any discussion about skin whitening is incomplete without the mention of glutathione. Often referred to as the "Mother of all antioxidants", glutathione, a tripeptide comprising of the three amino acids – glycine, cysteine, and glutamine, also comes with detoxifying and anti-aging properties, and are extensively being used in the cosmetic industry.
Glutathione as a skin whitening agent
The pigment responsible for one's skin color in Melanin. The enzyme Tyrosinase plays a pivotal role in the synthesis of this pigment. In case of a darker complexion or an uneven skin, there is also an elevated production of Eumelanin (a pigment responsible for imparting the dark brown color). Glutathione goes a long way to inhibit the activity of the Tyrosinase enzyme which, in turn, slows down the production of melanin. Further, the antioxidant is also responsible for an increased conversion of Eumelanin to Pheomelanin (responsible for importing the yellow-red color), thereby lightening the skin tone significantly.
Lighten Spots & Dullness – reveal the timeless beauty that is you formulated with L-Glutathione Ascorbic Acid (vitamin C).
Skin Whitening Regimens for the face and body. Gluta 2X White Skin better than injection.
Direction:
Dilute 1 scoop Super Gluta stem cell with 150ml of cool water. Drink in the morning before breakfast or in the night before bed.
Storage:
Store tightly in a cool & dry place.