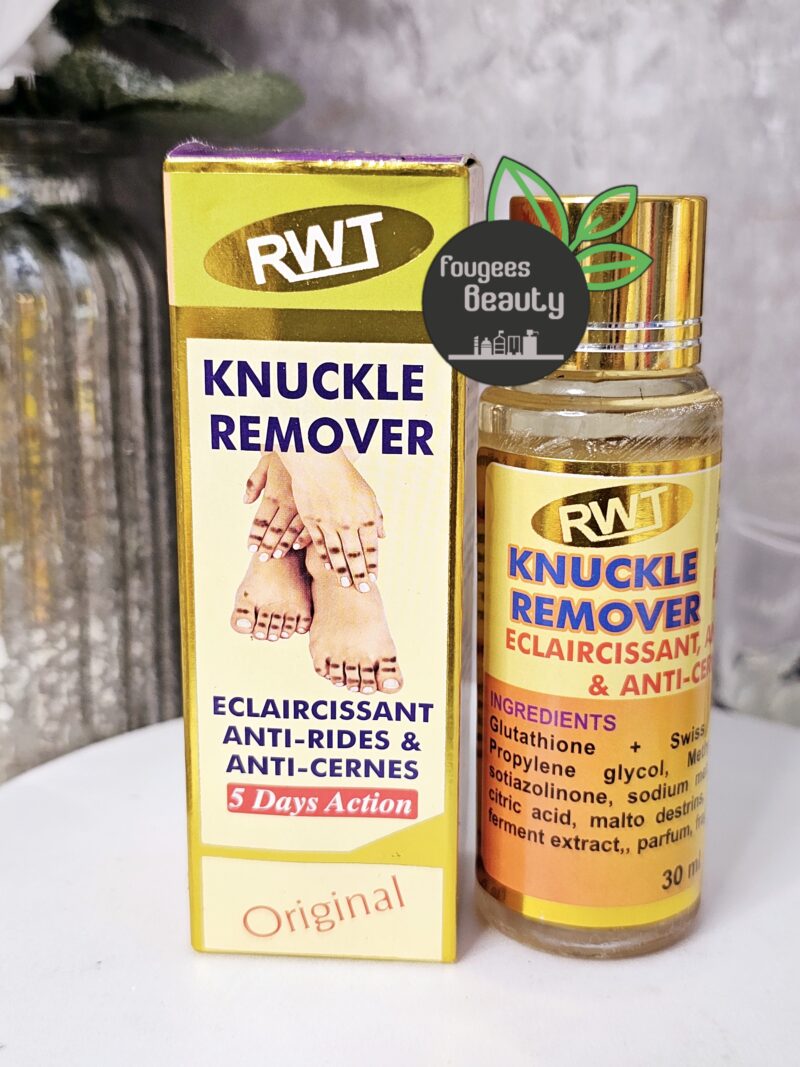 RWT Knuckle Remover 5 Days Action
14.14$
RWT knuckles remover instant dark knuckles, elbow, feet remover better than Floris Duo and Grace Duo. Having severe dark feet, knuckles, elbows etc can be a very worrisome feeling to deal with. RWT target and penetrate deeply into extreme dark areas.
WHO CAN USE? Everyone that wants to have beautiful flawless, even tone hand and feet.
7 in stock
Description
After many years of research, this whitening serum is formulated with plant extracts rich in active whitening ingredients, adapted to ethnic skin. It eliminates all types of spots.
How to use
Place several drops directly on the concerned area. Massage gently. Avoid contact with your eyes.