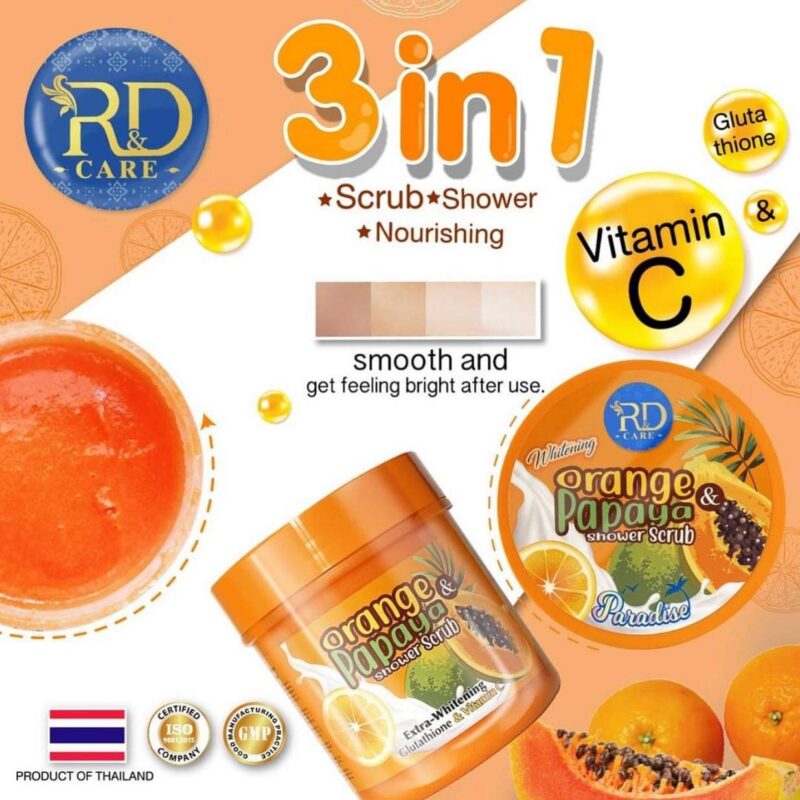 Description
A 3in1 Shower Scrub combine with powerful whitening actives from Tomato Extract, Carrot Extract and Glutathione. The shower salt gently exfoliate your skin to leave you feeling luxuriously soft & smooth and get feeling bright after use.
Features
Micronized salt – gently exfoliate to help unclog pores for skin that looks smoother and brighter without skin irritation.
Yuzu Orange Extract – rich of vitamin C and perfect for brightening and radiance.
Papaya Extract – compose of papain enzyme help skin smoother more radiant complexion.
Glutathione & Vitamin C – can reduce melanin and gives a brighter, smoother skin.
Direction
Scoop out a generous amount and apply onto wet skin. Massage gently in circular motion to remove dead skin cells then rinse off with water.