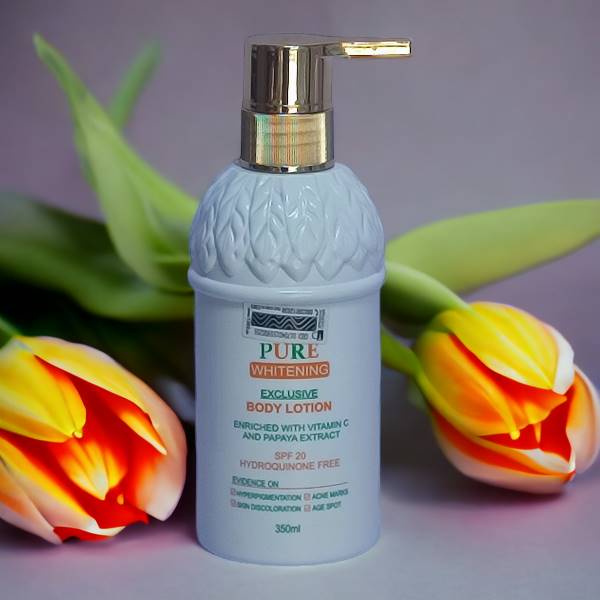 Pure Whitening Exclusive Body Lotion SPF20
28.29$
Very strong whitening lotion it's lightning dark spots blemishes and discolorations and it's intensively moisturizes the skin, strong whitening powerful extremely milk.
Evidence on
Hyperpigmentation
Acne marks
Skin discoloration
Age spots
Net: 350ml
6 in stock
Description
Pure Whitening Body Lotion Formulated with papaya extract for special whitening blended with natural ingredients to lighten your skin, protect against UV damage and aging, unified, and make your soft and smooth, it is enriched with vitamin C.
Direction
Apply Pure Whitening Lotion all over the body, concentrate on where you have uneven skin tone such as elbows, knees and neck. Apply twice daily, avoid contact with eyes.