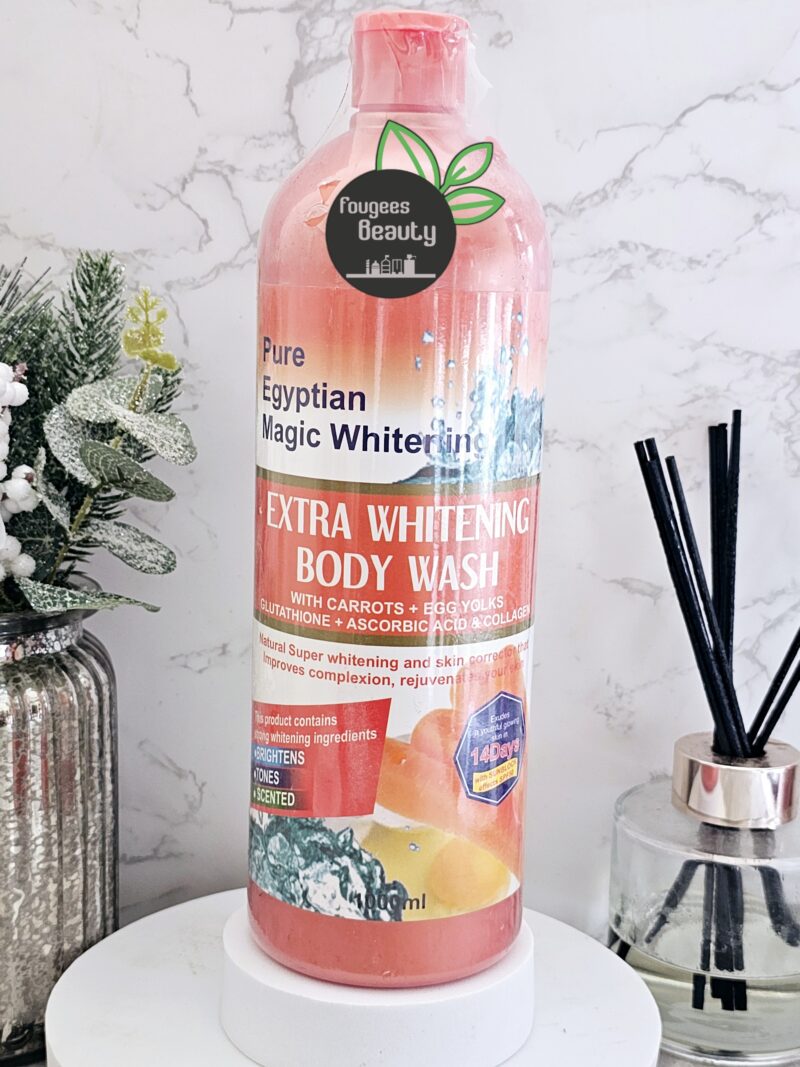 Pure Egyptian Magic Whitening Extra Body Wash
£20.00
Extra Whitening Body Wash with Carrots + Egg Yolks, Glutathione +  Ascorbic Acid & Collagen. Exudes a youthful glowing skin in 14 days with sunblock effects SPF50.
Natural super whitening and skin corrector that improves complexion, rejuvenates your skin.
This product contains strong whitening ingredients.
Net: 1000ml
5 in stock
Description
Clean and nourish your skin with carrot and egg yolk body wash. Enriched with beta carotene from carrot that revitalizes skin, and egg yolk to moisturize, this body wash is perfect for mature/aging skin that needs rejuvenation.
Direction for use: Wet skin, pour body wash on a bath sponge and gently massage over entire body. Do not rub. Rinse thoroughly. For best results, use daily. If itching or irritation occurs, discontinue use. For external use only.