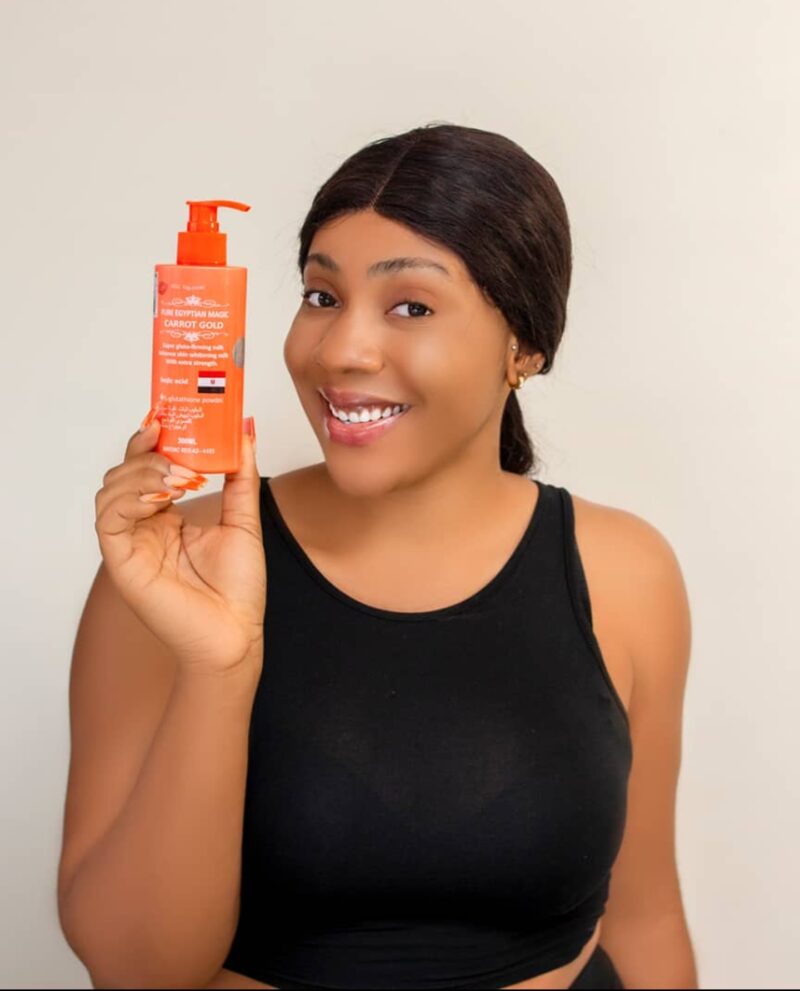 Pure Egyptian Magic Carrot Gold Lotion
£20.00
Key Benefits
Eliminates all dark spots
Completely eliminates sunburn, stretch marks and age spots.
Helps to lighten up your complexion
Helps the growth of new skin cells and it is mild to your skin
It gives a tinted overall whitening and firming of the face and body within 14 days of use.
1 in stock
Description
The whitening beauty milk Egyptian Magic super gluta-firming action with kojic acid and L-glutathione powder keeps to boost skin and treats efficiently complexion deteriorations accelerates skin renewal for good moisturising, fight blemishes and his solar filter, ageing effects. Egyptian magic milk also brings out the internal beauty in you.
Super gluta-firming milk, advance skin whitening milk with extra strength. Apply twice daily on you skin for efficient results.
Direction for use
Apply morning and evening on cleansed skin. Gently massage till complete absorption.
Net: 300ml