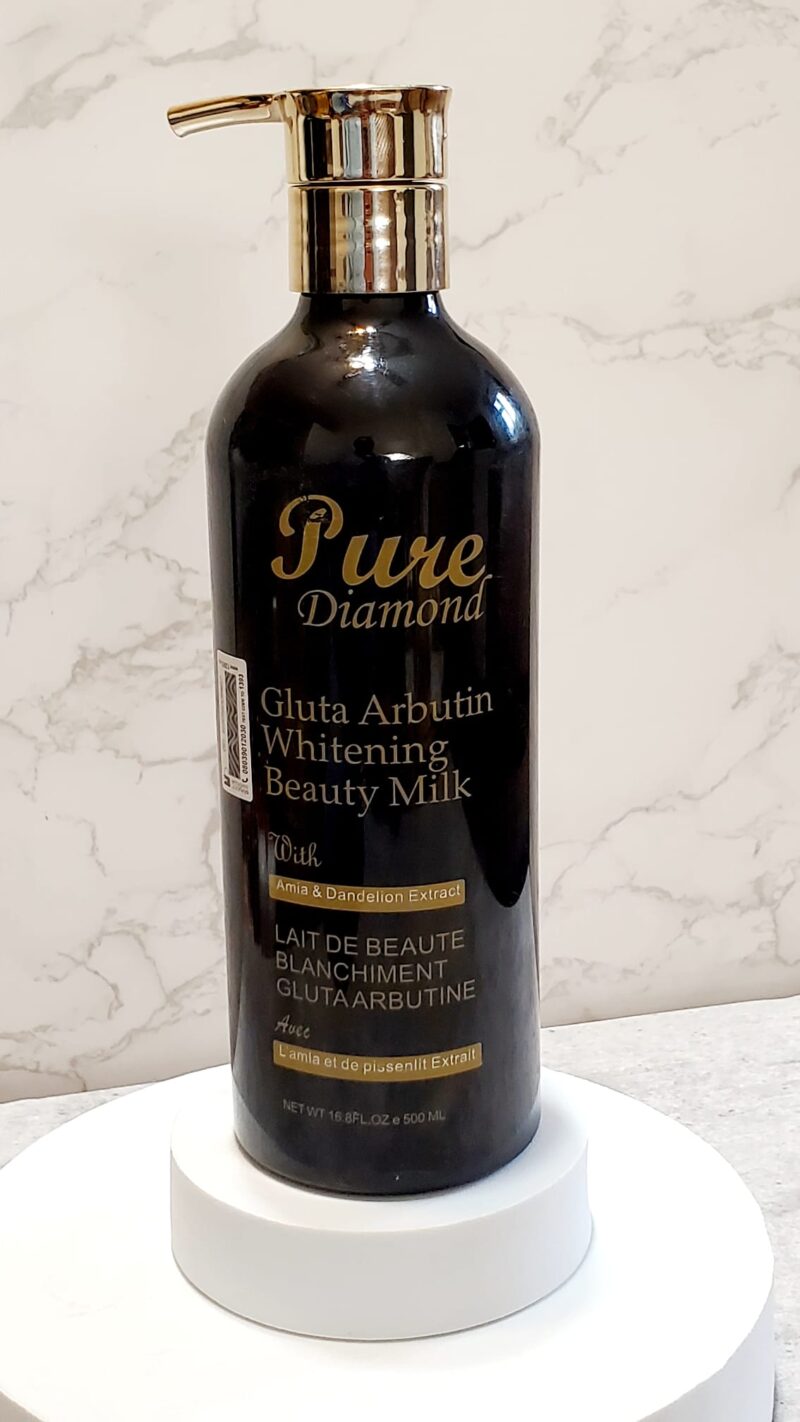 Description
It acts to keep the skin young and youthful by delaying the aging effect like fine lines and wrinkles, dark spots etc, Dandelion extract is a source of polossium, calcium, iron manganese, magnesium silicon, phosphorus and sodium.
The leaves are a good source of vitamin A than carrots and also contain vitamin work against all the hyper pigmentation problems of the skin such as scars pregnancy and acne marks, age spots and sun patches.
Result
A lighter blemish free even toned skin.
Direction for use
Apply Pure Diamond lightening beauty milk once or twice a day on skin previously cleansed with Pure Diamond exfoliating soap, insisting on hands, elbow and knees to enhance result.