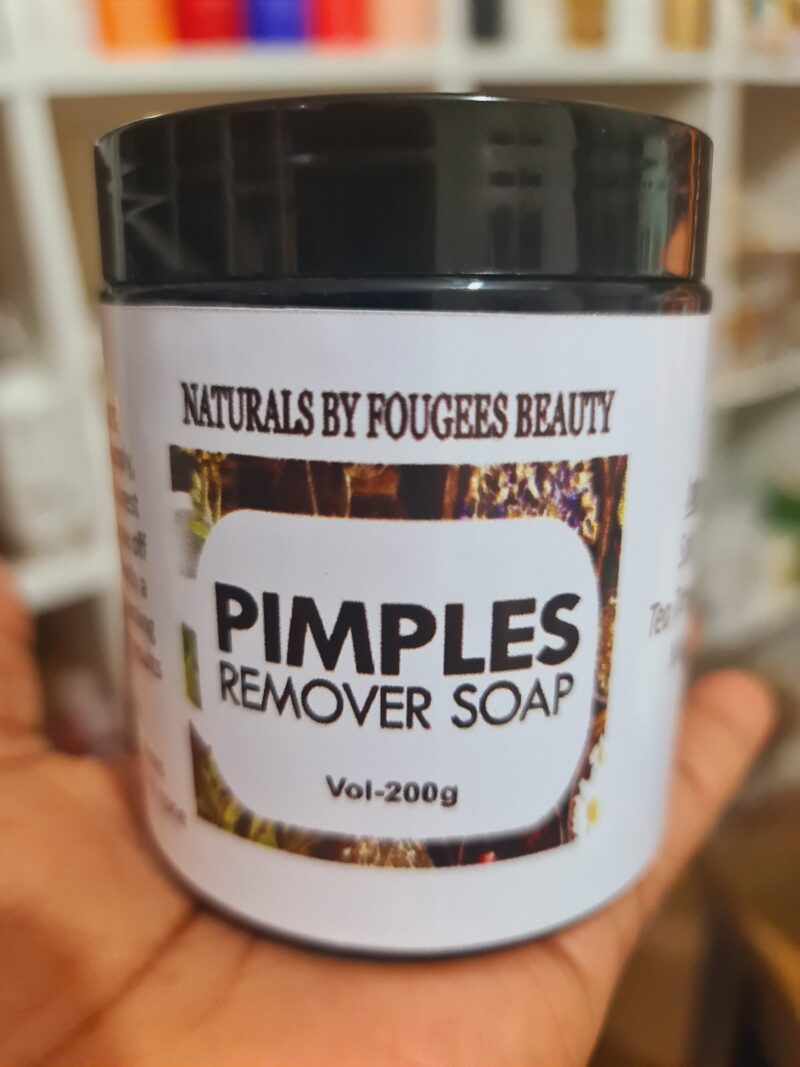 Description
Are you battling with acne and pimples on your face or body? Worry not cause this soap is what you have been looking for. This our best seller soap is carefully formulated to enrich, treat and clear your skin of all blemishes.
This pimples face soap works wonders. It dries out pimples, acne, clears spots and blemishes. This soap does not only treat pimples it also helps to reduce excess oil secretion on the face and clears heat rashes, razor bumps. The soap is loaded with acnes fighting ingredients that will destroy the bacteria that causes acne, shrink and dry out already present ones.
This is also suitable for young people that are going through puberty and having lots of breakouts. All skin types can use this even sensitive skin would benefit a whole lot when using this soap. This soap is made with 100% natural ingredients derived from herbs, carrier oils, botanicals and anti-oxidants that helps to clear acne and removes black spots. This soap should be combine with our acne face cream to get a flawless faster results. It gently exfoliates and brightens for clear and hydrated skin. It repairs and renew your skin and also reduce blemishes.