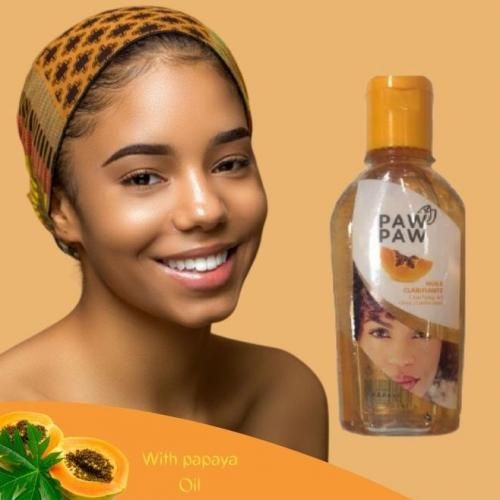 Paw Paw Clarifying Oil with Vitamin E and Papaya extracts
7.07$
Active Ingredient :
AHA (Fruit acids)
Benefits :
Clarifies and evens out skin tone
Targets and removes pigmented spots
Smoothes skin grain
Completes the clarifying Milk and Cream's care routine
Makes the skin tone clearer and more even
Size: 50 ml
1 in stock
Description
Paw Paw lightening oil provides your skin with a burst of radiance with all the benefits of papaya. With its exfoliating properties, Paw Paw oil reduces brown spots and its regenerating, moisturizing properties help smooth the texture of your skin. The complexion is even, more luminous and the skin is soft and clean.