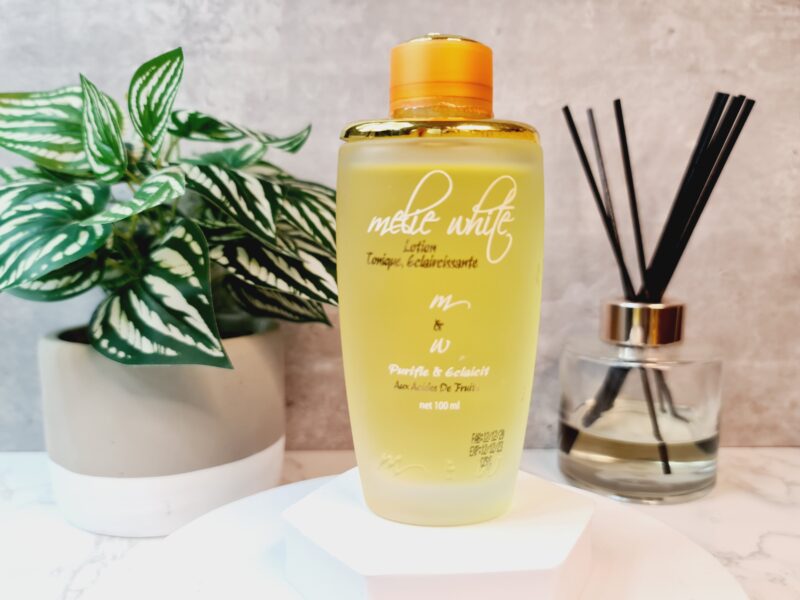 Melie White Lightening Lotion Cleanser for Face & Neck
18.39$
Melie White Cleanser
Quick lightening, fades spots, exfoliate. Formulated with fruit essences, Melie White triple action is designed to fight effectively against dark spots. It also cleanses the skin of its dead cells to rejuvenate and tone it.
Weight: 125ml
1 in stock
Description
Lotion with exceptional quality. Lightening milk and adapts to all skin types. Efficient on the black scars, spots, buttons… Intensive care rich in Vitamin E, gets a smooth and flexible skin. This cleanser will give your face and neck a clear uniform skin without and spots.
How to use
Soak on dry cotton and apply twice a day on face and neck or to mix with skin oil.
Ingredients
Depigmenting agents, propylene glycol, lemon, vitamin E, fragrance, mineral oil.
Specifications
| | |
| --- | --- |
| Weight | 0.25 kg |
| Colour | Yellow |