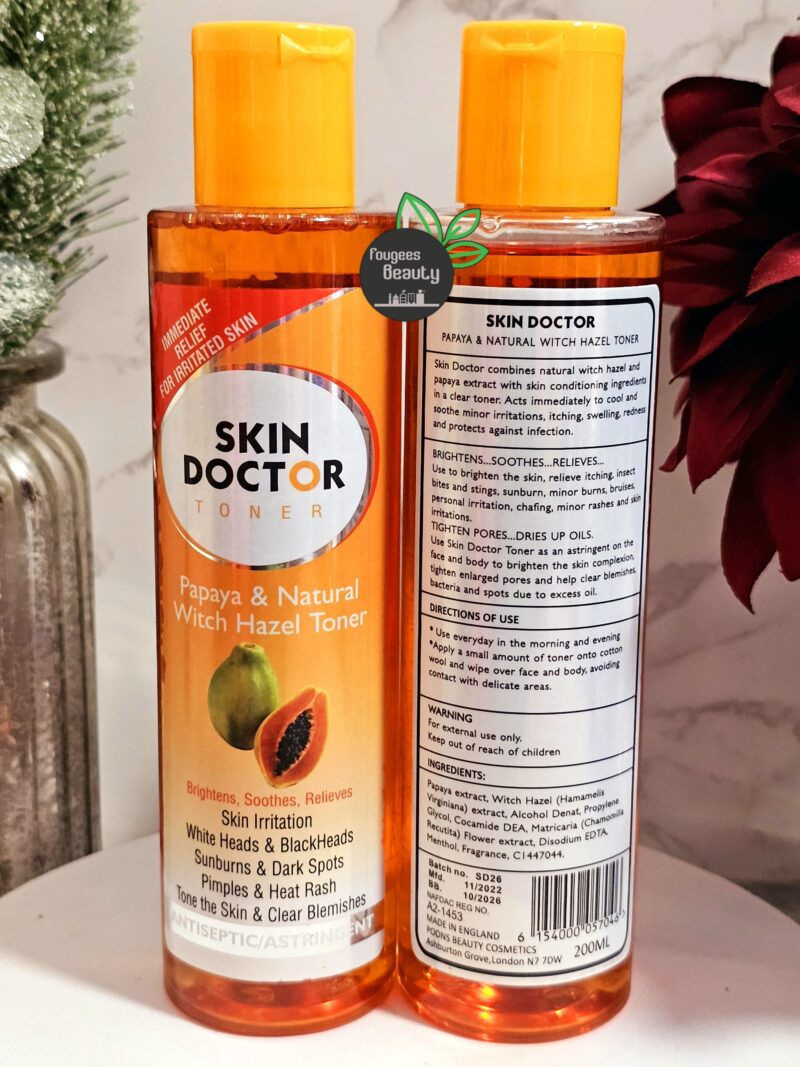 Skin Doctor Toner Papaya & Natural Witch Hazel Toner
16.97$
Immediate relief for irritated skin. Made with Papaya & Natural Witch Hazel toner. It brightens, soothes and relieves.
Features
Skin irritation
white heads & blackheads
sunburns & dark spots
pimples & heat rash
tone the skin & clear blemishes
Antiseptic/Astringent
Net: 200ml
5 in stock
Description
Skin Doctor combines natural witch hazel and papaya extract with skin conditioning ingredients in a clear toner. Acts immediately to cool and soothe minor irritations, itching, swelling, redness and protects against infection.
Brightens – Soothes – Relieves
Use to brighten the skin, relieve itching, insect bites and stings, sunburn, minor burns, bruises, personal irritations.
Tighten- Pores – Dries Up Oils
Use Skin Doctor Toner as an astringent on the face and body to brighten the skin complexion, tighten enlarged pores and help clear blemishes, bacteria and spots due to excess oil.
Directions of use
Use everyday in the morning and evening. Apply a small amount of the toner onto cotton wool and wipe over face and body, avoiding contact with delicate areas.