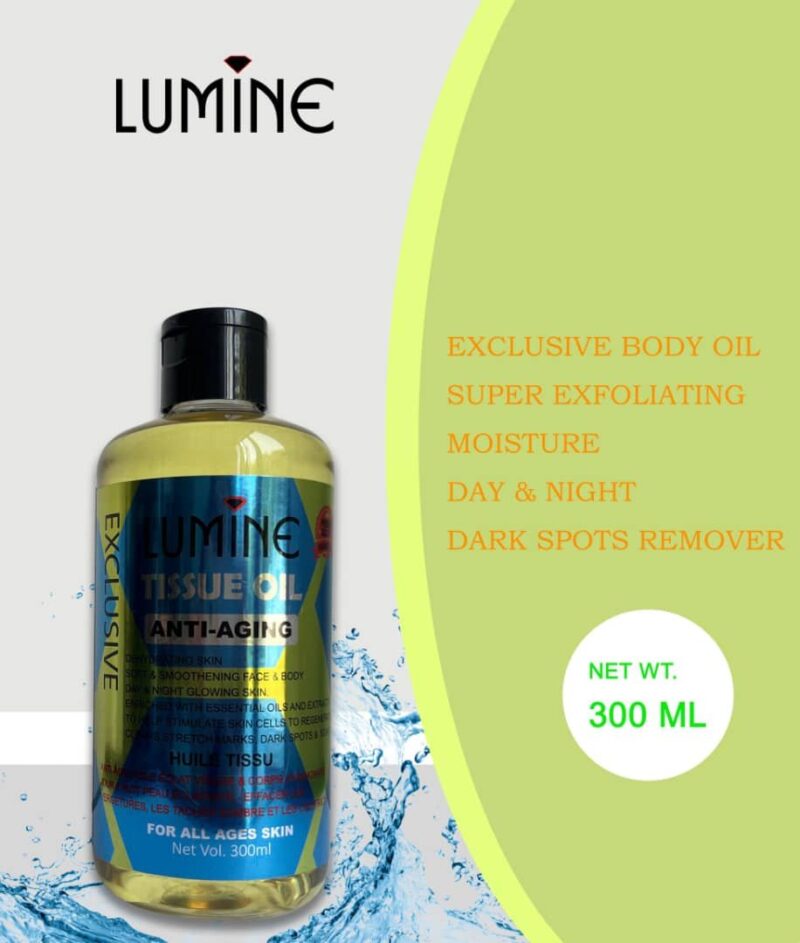 Lumine Exclusive Tissue Oil Anti-Aging
£16.00
Dehydrating skin, soft & smoothening hair, face and body. Can be used day and night glowing skin. Enriched with essential oils and extracts to help stimulate skin cells to regenerate, clears stretch marks, dark spots and scars. For all ages.
Net: 300ml
1 in stock
Description
Coconut oil can improve the moisture and lipid content of the skin. It can also be very protective against hair damage. If you have dandruff or dry hair, coconut oil is chock full of fatty acids that can improve these conditions.
This oil is really nice on the skin, lightens without damaging the skin.
Main Ingredients: Coconut oil.
Direction: Generously apply the oil to the face or body and massage it until fully absorbed.