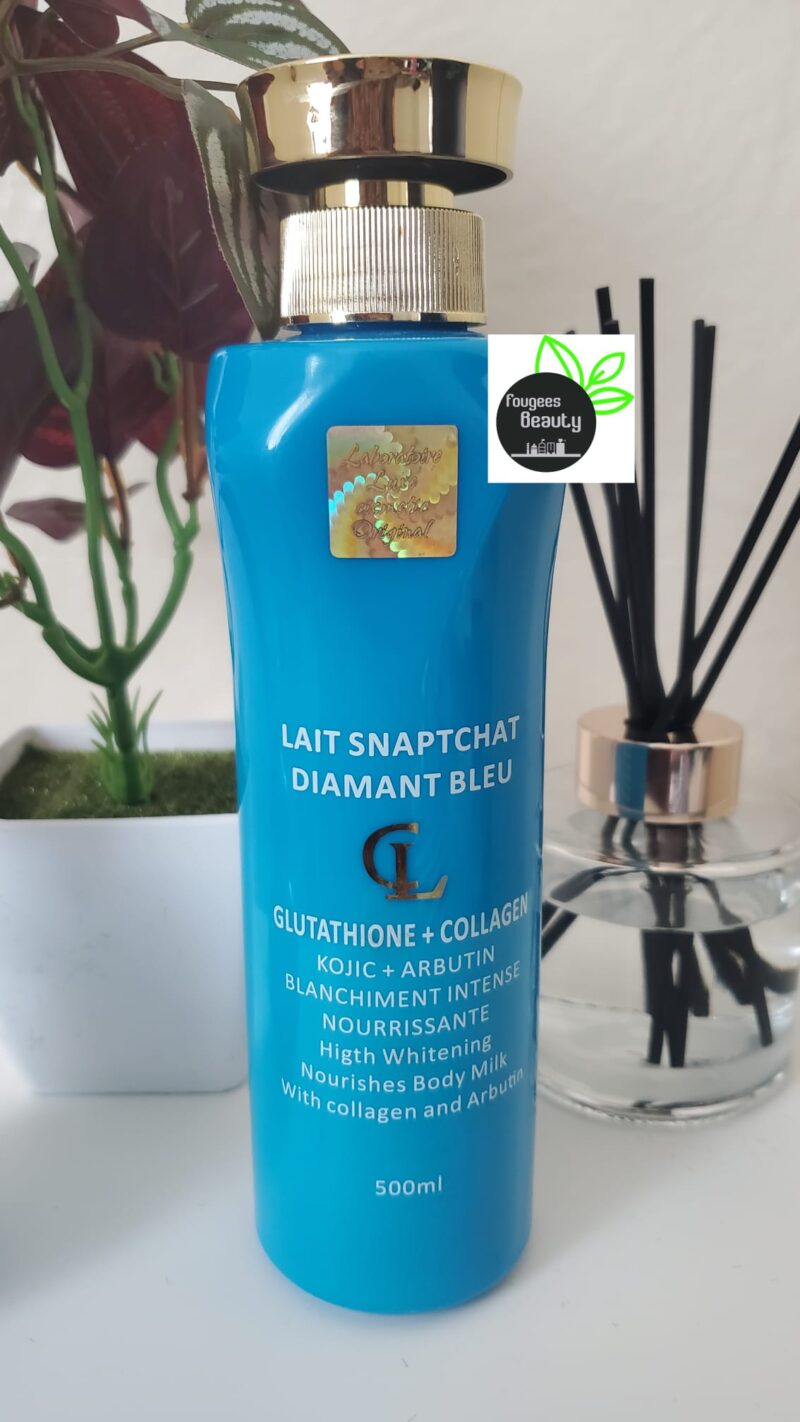 Lait Snapchat Diamant Bleu Strong Fast Whitening Milk
€34.64
Lait Snapchat diamant blue body lotion 500mls is targeted to help you achieve uniform and spotless natural whitening skin glow with advanced whitening natural ingredients.
Snapchat soap brightens and improves the look of your skin. It deep cleans and removes oil and dirt.
It prevents port blockage and has a strong sebum absorbing effect.
Suitable for all skin types, especially those with acne and dark spots.
Apply very gently on the body and wash with clean water. You can take a bath.
1 in stock
Description
No need to make up to make a snapchat discover now the Lait Snaptchat 24H Booster Tone whitening beauty milk. Designed with a brand new innovative formula that acts against excessive melanin formation and acts against dark spots and other discolorations. Effectively Lightens the face and body, moisturize and protect the skin.
Hydroquinone free
Suitable for all skin types even the most sensitive, suitable for everyday use.
Apply twice daily on clean body
Result your complexion become Lighter, fresh and younger
Lait Snaptchat
This serum contains hydroquinone free and botanical ingredients that help lighten your skin, reduce dark spots, prevent blemishes and cause no irritation.
Ingredient
Glutathione, collagen, kojic, Arbutin and natural plant extracts.