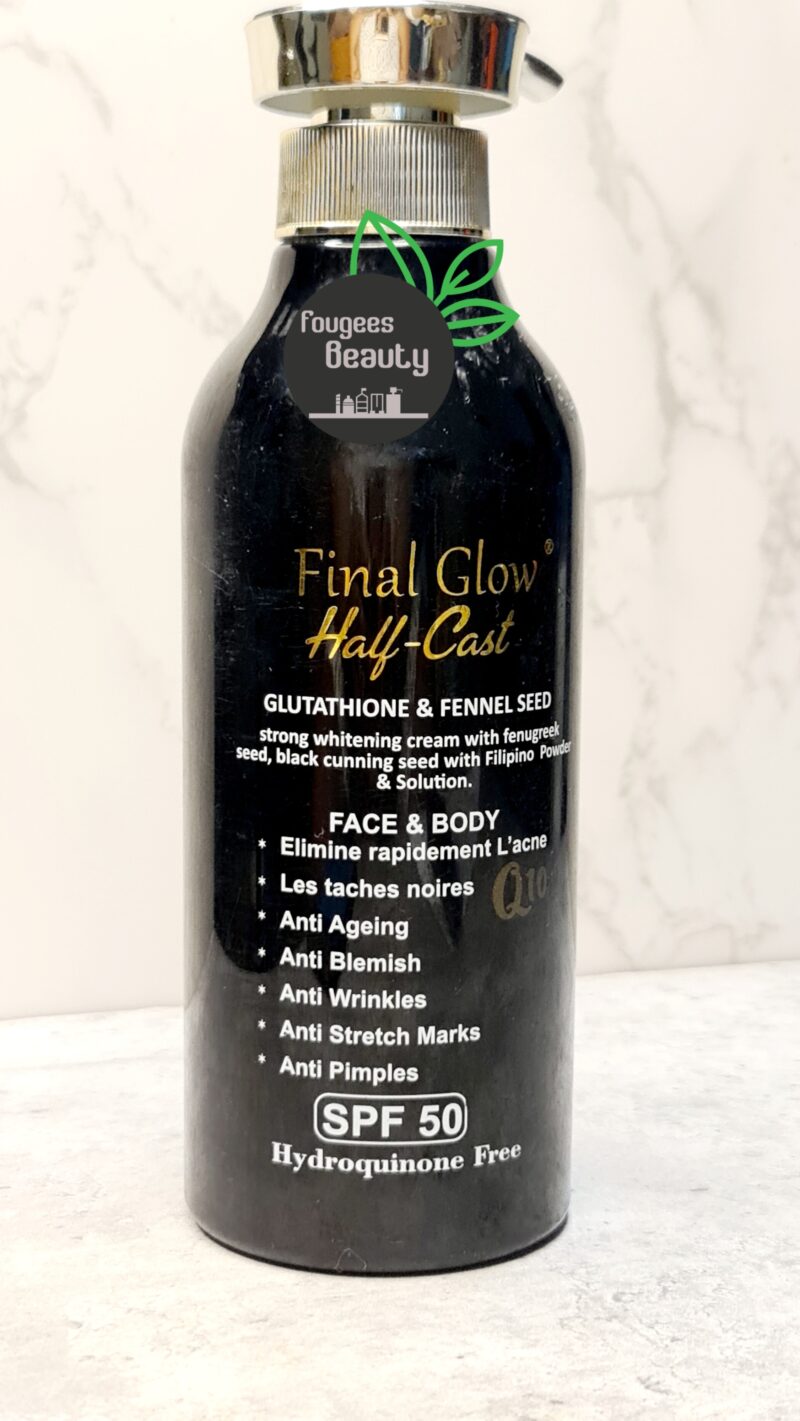 Final Glow Half-Cast Glutathione & Fennel Seed
£20.00
Glutathione & Fennel Seed, strong whitening cream with fenugreek seed, black cunning seed with Filipino powder & solution.
Face & Body
Eliminate acne fast
Black spots
Anti aging
Anti blemish
Anti wrinkles
Anti stretch marks
Anti pimples
SPF50
Net: 500ml
4 in stock
Description
Fial Glow Half-Cast is a multi-action whitening cream that lightens firms, specially formulated to improve the skin's texture & tone, gives complete defense from the sun as it visibly whitens in just 4 days. SPF50 shields the skin against harmful UVA & UVB rays to prevent darkening.
Dermatologist tested. Use twice daily.